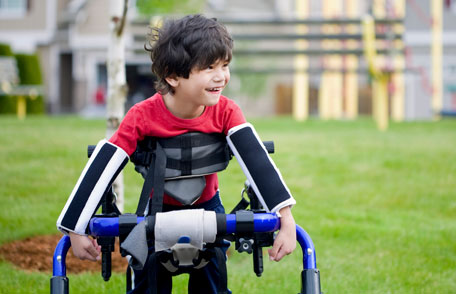 Whenever a developing fetus or a baby being delivered is deprived of oxygen (i.e., suffers from hypoxia), the child's risk for cerebral palsy skyrockets. The longer the air supply is cut off, the more likely it becomes that the child will be born with irreversible brain damage and, as a result, face a lifetime of dealing with mental and physical disabilities requiring decades of dedicated, extensive medical and personal care.
A Pennsylvania (PA) family dealing with this reality received a measure of relief and security in winning a $78.5 million civil trial jury award for their now 3-year-old daughter who suffers from severe spastic quadriplegic cerebral palsy. The birth injury judgment against Pottsdown Memorial Medical Center represents $1.5 million for the single mother's emotional distress, with the remainder being placed in a trust fund to compensate the child for her disabilities and inability to ever hold a job, and also to pay for her past and ongoing medical treatments.
Evidence presented at trial by the family's attorney, Daniel Weinstock, convinced jurors that an obstetrician who examined the mother when she first came to the hospital in labor was provided with obsolete and poorly maintained ultrasound equipment. Inadequate imaging led the doctor to declare the unborn baby dead and delay doing a cesarean section for nearly an hour and a half, a period during which cerebral palsy most likely developed.
Weinstock told the Philadelphia Inquirer, "Birth injury cases are always emotional matters, but the facts of this case were particularly shocking." Considering that ultrasound technicians working with more up-to-date equipment detected signs of life, it is difficult to disagree with Weinstock's assessment.  As a medical malpractice and birth injury attorney in Virginia (VA), I know hospitals and clinics owe it to the doctors, nurses, technicians and, most importantly, patients to keep equipment current and working properly. When health care facilities fail to meet that basic duty, misdiagnoses, surgical errors, disabilities and even death too often result.
EJL