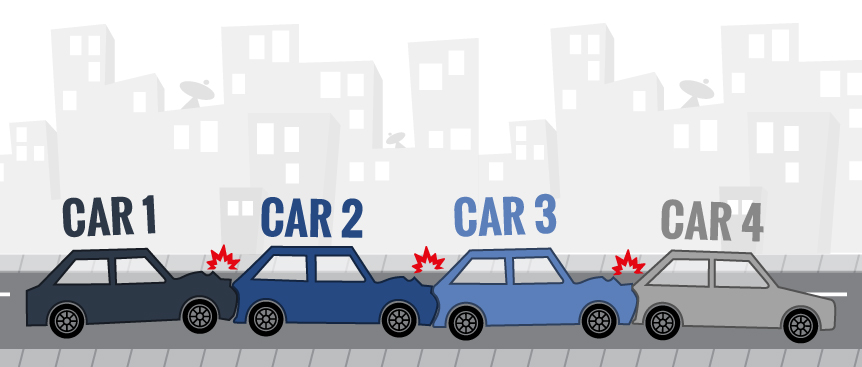 As Virginia car accident injury lawyers we know that recovering compensation from a chain reaction accident can be tricky.  Although they can be the result of a single driver's negligence, chain reaction accidents may involve instances of carelessness by multiple drivers. Many people, including passengers in any of these cars, may sustain injuries. Therefore, litigating the resulting personal injury lawsuit can be particularly challenging.
The biggest issue in chain reaction accidents is who was at fault? In a case where a driver admits to being distracted and being the first car to rear-end another car in a line of cars, it may be appropriate to assign that driver 100% liability. Often, however, there are other issues at play: bad weather, road construction, another car accident, distracted driving, drunk driving, or aggressive driving.
Recently in Pulaski County, VA a tractor trailer driver was charged after a 7-vehicle accident happened on Interstate 81.  According to Virginia State Police, the truck driver was driving south when her tractor trailer sideswiped another tractor trailer in the adjacent southbound lane.
The impact of the crash caused both tractor trailers to run off the left side of the interstate and into the median.  The at-fault tractor trailer stopped in the median, but the one she hit continued across the northbound lanes and struck five passenger vehicles.  A woman in one of the five passenger vehicles was flown to Roanoke Memorial Hospital for treatment of serious, but non-life threatening injuries.