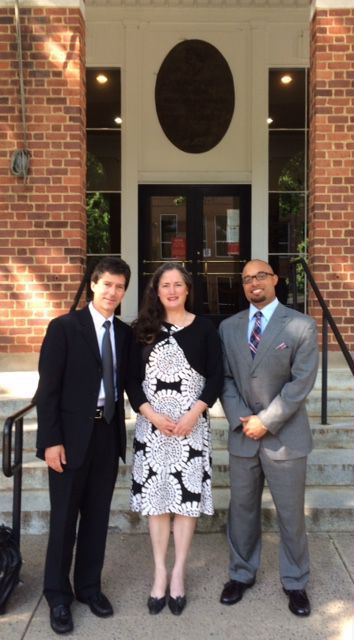 Kevin Duffan and Rick Shapiro, two partners and experienced medical malpractice attorneys at Shapiro & Appleton& Duffan, advocated on behalf of their client and convinced a jury in Charlottesville, Virginia (VA) to award $825,000 in monetary damages (w/ prejudgment interest included). The defendants, a doctor and medical group, did not even make a settlement offer, confident that a jury in a supposed "conservative" jurisdiction would not yield a positive outcome for the injured patient.  
What Happened?
Our client underwent a laparoscopic hysterectomy at UVa Medical center in Charlottesville. During the procedure, a resident, under the guidance of the doctor involved in the case, negligently severed our client's bowel and lacerated her left and right iliac arteries as well causing massive internal bleeding. The emergency surgery team saved our client's life repairing her iliac arteries. The small bowel was resected and repaired but, as a result, our client was placed in intensive care for three days before the actual hysterectomy ever was conducted. Then, our client spent another week recovering in the hospital before weeks of rehabilitation at home.  Several years after the initial surgery, our client suffered a small bowel obstruction requiring hospitalization. Experts testified that it was caused by the original small bowel repair, and she would likely have future recurrences, but with an unknown frequency. Our client was 45-year-old when the surgery occurred and 50 by the trial date, and was employed with a top-secret clearance at a defense intelligence center located in Charlottesville.
How Our Virginia Medical Malpractice Law Firm Helped  
We recognized the severity of our client's injuries and recognized that the supervising doctor should have done a better job of overseeing the resident during this complex medical procedure. As a result of this oversight, our client was seriously harmed accruing thousands of dollars in additional medical expenses and having permanent damage inflicted on her body.
The case went to trial (again, no settlement offer was made by the defendants) and over the course of a three day jury trial, our firm called multiple doctors to testify about the harm committed and the fact that this harm could have been prevented with better care.
The jury deliberated for a few hours and returned a verdict in favor of the injured patient for a total of $650,000 in monetary damages, with interest set at 6 percent starting from the date of the injury in 2010. That means the total damages award is $825,000. 
Obviously, no amount of money will be able to fully undue the damage that was done, but our firm is proud of this outcome and the fact that we helped someone in need of experienced medical malpractice representation.