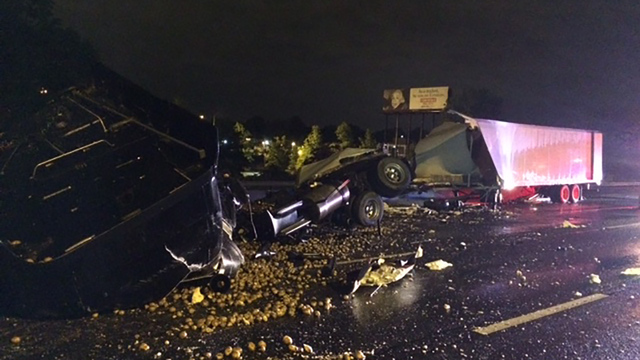 Recently, a semi-truck on Interstate I-85 just south of Little Rock broke apart and spilled 55 gallons of sodium bisulfide across the highway. Because the chemical is extremely corrosive, state police shut down all traffic on the interstate until the accident could be cleaned up. The Charlotte Fire Department was on-hand to contain the spill, and a private HAZMAT cleanup company subsequently cleaned up the rest of the corrosive material. The highway was shut down for a little over five hours. 
Truck accidents involving hazardous chemicals are particularly dangerous; in addition to the damage, destruction and injury that a "normal" accident can cause, there is the added danger of inflammable, corrosive and toxic materials and substances injuring drivers on the road.  Semi-trucks and tractor-trailers are regulated by an extensive set of laws due to the fact that they are larger, more powerful and have the potential to cause more devastating wrecks than the average vehicle. Our North Carolina truck accident injury attorneys are familiar with the different laws that cover big truck accidents; click here for an overview on our personal injury law firm's website.
The personal injury attorneys at our NC law firm have written an in-depth guide to tractor-trailer accidents; click here to download it for free. It's important to be aware of the various laws and regulations governing trucks on the road, and what your options are if you are involved in a truck accident.