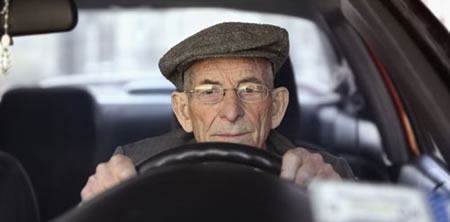 Confusion and panic appear to be at the heart of a two-stage car accident in Alexandria, Virginia (VA), that left a parking lot attendant badly injured and a restaurant dishwasher dead. The first part of the pedestrian crash occurred in a parking lot off South Fairfax Street, and the fatal collision took place in Swift Alley.
The same driver hit both men. He is described in news reports as 92-year-old, wearing two hearing aids and acting confused when speaking with police who responded to the wreck. He first backed into the parking lot attendant and pinned the man against a wall. That incident led the elderly driver to shift into a forward gear and accelerate into the alley. The dishwasher who lost his life appeared to be on a break from his shift at The Warehouse Bar and Grill.
The at-fault driver remained on the scene. It is unclear if he will face charges. Investigators may determine that he struck both pedestrians negligently but not while committing any traffic violations. Such a finding would still leave him responsible for inflicting the injuries and taking the life of another person. As the responsible party, he would have liability for settling personal injury and wrongful death claims, either through his insurance or out of his own pocket.
Old age and the physical and mental infirmities it often brings can make driving dangerous. A person who takes the wheel when they pose a danger to themselves or others is, by definition, acting negligently. While giving up or taking away the keys due to age and diminished abilities is never easy, doing so can save lives.
EJL