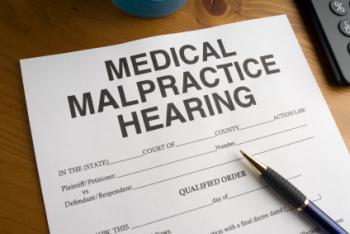 A Tampa, Florida (FL), woman is suing her oral surgeon after the surgeon lost and left a one-inch steel drill bit inside her sinus cavity. 
 
The surgeon's office "repeatedly" turned the woman away when she came in to report lingering bleeding, sharp pain, dizziness and numbness in her face.
An MRI performed at a hospital to discover the source of the woman's pain moved the drill bit around inside her sinus cavity. The hospital staff could not know that the drill bit was in her skull.
The drill bit showed up easily on X-rays the oral surgeon's office could have performed at any time during the 11 months in which the drill bit remained inside the woman's head.
An ear, nose and throat surgeon was able to remove the dental drill bit from the woman's sinus cavity, and I wish her a speedy recovery. Her lawsuit raises two important issues for any patient who may suffered as a result of surgical malpractice.  Objects left in patients following surgery can cause life-threatening infections, excruciating pain and internal injuries. Surgical teams need to keep an exact inventory of every instrument, sponge and device such as a needle or clamp used during an operation. The doctors, nurses and technicians must count and account for every device they use while performing surgery. 
Another problem, if the woman's charges are sustained at trial, is that the oral surgeon and his office staff failed in their duty to provide adequate follow-up care. They appear to have ignored complaints of surgical complications and, therefore, failed to do necessary tests and evaluations to determine if the woman was having surgery-related health problems. This would mean that the surgeon and staff fell far short of the standard of care they had professional, ethical and legal obligations to provide.
EJL