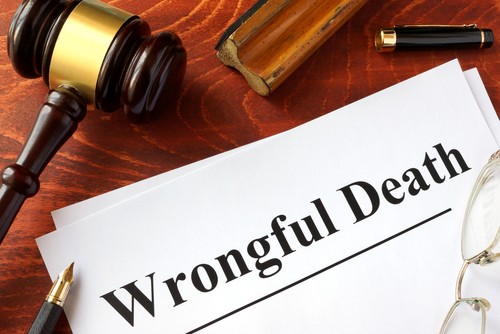 Richmond police have announced the capture and arrest of a man who they say is responsible for a six-car crash that killed two people on Thanksgiving Day. The deadly crash occurred on Nov. 26 at approximately 7:55 p.m. at the intersection of Brookland Park Boulevard and Chamberlayne Avenue.
Last Thursday, deputies in Currituck County, North Carolina received a report of a "wanted subject" at a residence. When they arrived at the home, the man ran on foot into a wooded area behind the property. Deputies tracked the man down with the help of a K-9 unit and took him into custody. He has been charged with two counts of involuntary manslaughter and is currently being held on a $500,000 bond.
Investigators believe the 25-year-old man was behind the wheel of a pick-up truck headed west on Brookland Park Boulevard when it ran through a red light and crashed into two vehicles, including an SUV, which was traveling south on Chamberlayne Ave. The force of the crash sent the three vehicles into another three cars that were stopped in the eastbound lanes of Brookland Park Boulevard.
Two people in the SUV were killed. Karen Murphy, a 52-year-old mother of five died at the scene of the accident. The other victim, 58-year-old Kevin Hancock, a Richmond youth football coach for more than 30 years, was transported to the hospital where he later died from his injuries.
According to witnesses, the man admitted at the scene of the crash that he was high. He was treated at the hospital the night of the accident and although Richmond PD said charges against him were pending, he was never taken into custody. Court records reveal the driver has a lengthy criminal history, with multiple charges involving alcohol, possession of drugs, and speeding.
Wrongful Death
Our sympathies are with the families of both victims who were killed in this horrific crash. As Virginia wrongful death attorneys, we understand that no amount of money can ever make up for the death of a loved one in an accident that was entirely preventable. We also understand, however, that the loss of a family member is not only emotionally devastating but can also cause overwhelming financial stress on a family, as well. A Virginia wrongful death lawsuit allows a victim's survivors to pursue damages for the losses they have suffered as a result of their loved one's death against the party or parties responsible.
Some of the losses that a family may be compensated for in a wrongful death claim include:
Compensation for the costs of the medical treatment the victim may have received prior to their death, funeral, and burial expenses.
Compensation for the emotional suffering, grief, and sorrow the victim's death has caused the family to suffer.
Compensation for the loss of income, benefits, and services the victim provided and/or would have provided their family in the future.
Compensation for the personal losses the family will suffer without the victim's love, companionship, and guidance.
Contact Our Virginia Personal Injury Law Firm Today
Families who have lost a loved one due to the negligent or reckless actions of another person should consider contacting a Virginia wrongful death attorney to discuss what legal recourse they may have for their pain and loss. Although nothing will ever make up for the death of the victim, filing a wrongful death claim can bring civil relief and financial justice to a victim's family. This is separate from any criminal charges the at-fault party may be facing. Call our office today to schedule a free and confidential consultation and find out how we can help.
Our law firm also offers a free wrongful death guide for families who have lost a loved one in an accident. The guide covers topics such as the statute of limitations for filing a wrongful death claim, what types of damages can be pursued, and who can be appointed as personal representative.
RELATED CONTENT