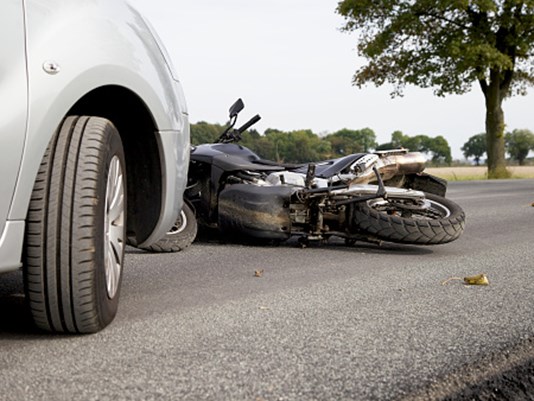 A 44-year-old Greensboro man was killed – and his passenger seriously injured – when the motorcycle he was driving was struck by a 2002 GMC truck. According to reports from law enforcement, Jody Edward Payne was driving a Harley Davidson motorcycle south on N.C. 68 in Oak Ridge, along with his passenger, a 49-year-old woman also from Greensboro.
The victim stopped his motorcycle to take a left-hand turn into the Old Mill when the bike was hit from behind by the truck, which was being driven by a 21-year-old Oak Ridge man. The driver of the motorcycle was pronounced dead at the scene of the fatal crash. His passenger was transported to Moses Cone Hospital and is being treated for serious injuries.
The driver of the truck was not injured in the crash. The accident investigation revealed that the truck's driver failed to reduce speed, which led to him slamming into the motorcycle, killing the driver. He has been charged with death by motor vehicle. Police say they do not believe alcohol was a factor in the crash.
More than 4,000 motorcyclists are killed every year in crashes. Another 90,000 victims are fortunate enough to survive but often end up with serious to severe injuries, which can have a devastating effect on a victim's life. Common motorcycle accident injuries include:
Head and Neck Injuries: Concussions, swelling of the brain, and brain damage are all common motorcycle accident injuries. Neck injuries can lead to paralysis;
Road Rash: Road rash from sliding on the pavement is not just a cut or scrape. This injury can lead to long-term or permanent skin infections or nerve damage;
Leg Injuries: Shattered or fractured bones in the leg, knees, ankles, or feet can not only be painful, but also require long-term rehab and therapy;
Muscle Damage: A blow to any part of the body caused by the impact of a crash can damage muscles, which again, could end up being permanent, depending on the severity of the accident; and
Biker's Arm: Often during a motorcycle crash, the bike will fall onto the victim's arm, which can cause damage to nerves in the arm.
Victims of motorcycle accidents and their families often face long and challenging recoveries. This is why it is critical to have a skilled North Carolina motorcycle accident attorney handle the legal issues pertaining to injury claims, such as dealing with insurance companies and possible injury lawsuits.
Our personal injury firm has successfully represented many motorcycle accident victims. We also offer a free motorcycle accident injury guide which covers topics such as uninsured or underinsured driver, drunk driver, and hit and run accidents.
RELATED CONTENT