Could things get any worse for American auto makers? It appears so. Ford Motor Company announced a huge recall 4.5 million vehicles stemming from a defective cruise control switch which could start a fire.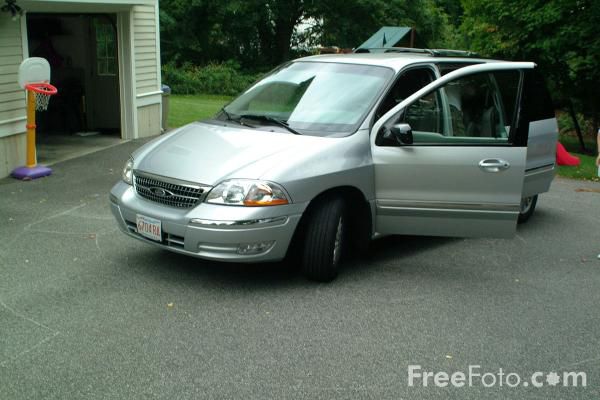 The recall includes over one million Ford Windstar minivans, along with over three million Ford, Mercury, and Lincoln vehicles, according to the AP. The specific models include:
1995-2003 Ford Windstar; 2000-2003 Ford Excursion diesel; 1993-1997 and 1999-2003 Ford F-Super Duty diesel; 1992-2003 Ford Econoline; 1995-2002 Ford Explorer; 1995-2002 Mercury Mountaineer; 1995-1997 and 2001-2003 Ford Ranger; and 1994 Ford F35 Motorhome vehicles
As an injury lawyer who works for a firm that's handled hundreds of car accident cases, I've seen firsthand what can happen when a defect leads to a major car crash. Not only are the injuries to the victim horrendous, the backlash towards the auto company can be severe.
Major motor vehicle recalls are not uncommon. Recently, Toyota issued a big recall due to defective floor mats. Furthermore, this isnt the first time Ford has been forced to go down the recall road. Ford recalled its 1997 Explorers in order to repair a throttle defect that caused the device to stick open even after a driver took his or her foot off the accelerator.
Ford received multiple letters and reports that the cruise control switch, manufactured by Texas Instruments, would leak internally, overheat, and then potentially start a fire under the hood of a vehicle. This situation can lead to serious injury or even death. For example, a woman and her two children were killed when their 2002 Ford Expedition burst into flames. This tragedy was connected to a defective cruise control switch. Even if you're able to survive a vehicle fire, the chances of suffering severe burns, smoke inhalation, etc. increase dramatically.
About the Editors: Shapiro & Appleton& Duffan is a law firm which focuses on injury and accident law and our attorneys have handled thousands of car and truck accident cases. Check out our case results to see for yourself. In addition, check out our FREE special reports on distracted driving and The Best Guide to Car Accident injuries in Virginia. Our primary office in based in Virginia Beach, Virginia (VA) although our lawyers hold licenses in NC, SC, WV, KY and DC. We are ready to talk to you by phone right nowwe provide free initial confidential injury case consultations, so call us toll free at (833) 997-1774. Our injury attorneys also host an extensive injury law video library on Youtube . Furthermore, our lawyers proudly edit the Virginia Beach Injuryboard and Norfolk Injuryboard as a pro bono public information service.
PA