Being injured in a Virginia motor vehicle accident is both disorienting and traumatic. The confusion that directly follows a serious collision makes it hard to figure out what you should do to keep yourself safe and protect your interests in the moments and days that follow. 
What steps should I take immediately after a Virginia car accident?
The Virginia Beach personal injury lawyers from Shapiro, Washburn & Sharp routinely achieve the maximum recovery awards for their injured clients. If you were injured in a Virginia car accident, schedule your free consultation by calling our law offices at (833) 997-1774 or through the contact form on our website. 
In the meantime, there are four steps you can take to protect yourself immediately after a motor vehicle accident.  
Check for Injuries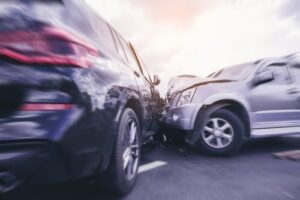 As soon as an accident occurs, you need to pull off the roadway or as far away from traffic as you can manage. If your collision involved another vehicle, do not go too far. If you do, the other driver may think you fled the scene. If you are unsure if your vehicle is safe to drive, leave it where it is and stand away from the flow of traffic until law enforcement arrives. Do not stay inside your vehicle if it is or could be in the way of oncoming cars or if you smell smoke or gas.  
Check yourself and your passengers for any obvious injuries. You should also check on the people in the other vehicle(s) involved in the accident if you can do so safely.  
Notify the Police
If anyone has been injured or seems to be in physical distress, you need to call 911 and request paramedics to the scene. 
According to Virginia driving law, if a motor vehicle accident causes injuries or significant property damage, drivers are required to remain at the scene and give their personal details, such as their name, phone number, vehicle registration number, and driver's license number to responding officers.
Upon their arrival, the officers will usually write a police crash report. Make sure that you ask for a copy of the crash report before you leave the scene. If you decide to pursue a claim for financial compensation with the insurance company, you are going to need it. 
Trade Information and Document the Scene
State law also requires you to swap information with every driver involved in the crash. Be sure to write down everyone's name, contact details, license details, and auto insurance information.
If anyone in the area witnessed the accident, try to speak with them and get their contact information as well. This way, if you need to get in touch with them later for testimony or a statement regarding the accident, you or your attorney will be able to do so. 
Using your smartphone, take as many pictures and videos of the scene as you can. Be sure to document any visible injuries, property damage, skid marks, malfunctioning traffic lights, fallen road signs, standing water, and anything else that may have contributed to your crash. These photos will act as important evidence later on after you file your claim for financial compensation.  
Seek Immediate Medical Care
Lastly, you need to seek prompt medical treatment after a Virginia car accident. If paramedics were called to the scene, ask to be evaluated. If no emergency services are present, go to the nearest hospital emergency room or make an appointment for a physical exam with your primary care doctor as soon as you can after the crash.   
Not all injuries manifest immediate symptoms. In fact, many serious injuries, such as internal organ damage, have symptoms that do not show up until days or weeks after an accident. Getting checked out by a doctor could potentially keep a moderate injury from turning into a catastrophic one. Seeking immediate medical care will also protect your claim because the insurer will not be able to argue that your injuries were probably caused by something else. 
Speak With a Virginia Motor Vehicle Accident Attorney Today
If you were injured in a car crash, reach out to the Virginia Beach motor vehicle accident attorneys at Shapiro, Washburn & Sharp for a complimentary consultation with one of our experienced lawyers. Find out what your rights and options are, and how we can help you pursue full and fair financial recovery from the person liable for your injuries. Contact us online or call us today at (833) 997-1774.
Related Content