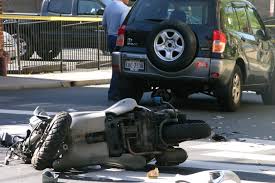 A hit-and-run accident in James City County, Virginia (VA), left a scooter driver with major lacerations and other serious injuries. The crash occurred on Pocahontas Trail near the intersection with Woodside Drive.  According to information released by investigators, the car hit the scooter from behind. The driver behind the wheel never slowed or stopped, and the rider was dragged an estimated 450 feet. The best description of the larger vehicle is "small white or light-colored vehicle" and with probable damage to its front bumper or forward undercarriage, according to WAVY-TV 10.
The chances of tracking down the person who struck and injured the scooter rider appear slim. While my Virginia Beach-based personal injury law firm colleagues and I have handled cases in which people who initially fled the scene of accidents they caused were found and held accountable, the victim of the wreck outside of Williamsburg probably needs to seek compensation through the uninsured/underinsured motorists rider on his own automobile or motorcycle insurance policy. Navigating the UM/UIM process can be difficult, however. Insurance companies rarely relish opportunities to pay out on claims, no matter how justified and supported by evidence.
For the sake of the man injured in this hit-and-run rear-end collision, we hope the person who harmed him without staying around to offer assistance and accept responsibility is located and held to account.
EJL