Let's start with some definitions, both from the authoritative Legal Information Institute (LII) at Cornell Law School.
Comparative negligence [is] a tort rule for allocating damages when both parties are at least somewhat at fault. In a situation where both the plaintiff and the defendant were negligent, the jury allocates fault, usually as a percentage (for example, a jury might find that the plaintiff was 30 percent at fault and the defendant was 70 percent at fault). Then each pays their share of the other's damages (in the above example, the plaintiff pays 30 percent of defendant's damages, and defendant pays 70 percent of plaintiff's damages).
Personal injury and wrongful death claims in nearly every U.S. state are decided according to the rule of comparative negligence. North Carolina and its northern neighbor Virginia, however, are two states that still enforce the rule of contributory negligence for the overwhelming of tort law cases. Among the cases that my North Carolina law firm colleagues and I handle, only those involving work-related injuries and occupational illnesses for railroad workers are subject to the comparative negligence rule.
Now, according to the LII,
Contributory negligence [is] a common law tort rule, abolished in most jurisdictions. Under contributory negligence, a plaintiff was totally barred from recovery if they were in any way negligent in causing the accident, even if the negligence of the defendant was much more serious.
North Carolina courts interpret the contributory negligence rule as strictly as possible. As a result, insurance companies and lawyers for defendants in personal injury or wrongful death lawsuits typically look for any sliver of evidence that the victim of a car crash, truck accident, slip and fall, defective product or some other harmful incident contributed to causing the accident.
LEARN MORE
Proving fault and showing negligence are the first two (and high) hurdles to clear before proceeding with a personal or wrongful death claim in North Carolina. Regardless of the medical records and other types of evidence can be produced, an injured person or grieving family members can only press their claims for compensation once they have succeeded in refuting allegations of contributory negligence.
North Carolina does provide a small degree of support to plaintiffs on this. Section 1-139 of the NC General Statutes declares that "a party asserting the defense of contributory negligence has the burden of proof of such defense." So, what constitutes negligence as the concept applies to personal injury and wrongful death cases?
Elements of Contributory Negligence
To succeed with a contributory negligence argument, the defendant in a personal injury or wrongful death case must show all of the following:
The injured or deceased person had a duty to act or not act in a certain way;
The person knew the duty existed and also understood that failing to meet the duty could result in an accident and injury or death;
The person failed to meet the duty;
Failing to meet the duty to some degree caused the incident in which the injury or death occurred.
Under a strict interpretation of the contributory negligence rule, an injured or deceased person forfeits their claim for compensation if they are even 1 percent at fault.
An Example of the Contributory Negligence Defense
Meet Diana. A driver named John hit and injured her as she attempted to cross a city street on foot. Will Diana be able to hold John liable for paying her medical bills and compensating her for lost wages, pain and suffering?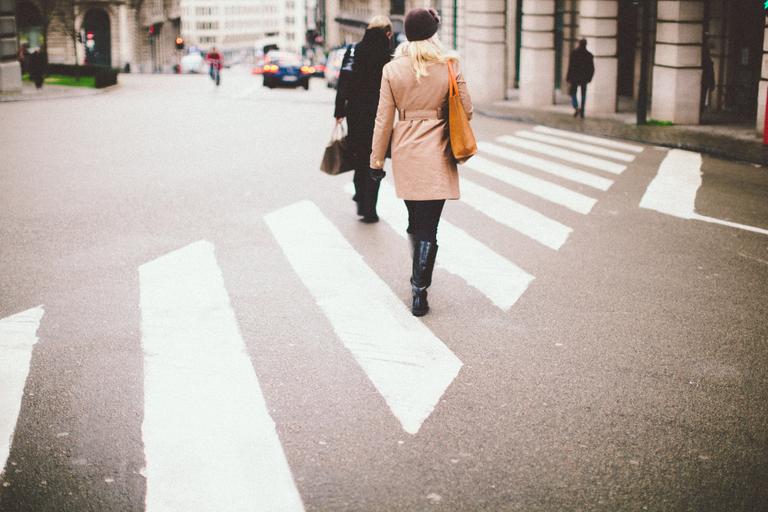 North Carolina gives a pedestrian right of way, and requires drivers to yield, when the pedestrian crosses with the light, uses a marked crosswalk or crosses at an intersection. John will have a contributory negligence defense if Diana ignore a red light or a Do Not Walk signal. John could also have an insurance claim filed by Diana dismissed if she stepped out into street in the middle of the block.
The company that issued John's insurance policy may argue that Diana failed to follow the rules for pedestrians regardless of what actually happened. If she partners with an experienced personal injury attorney, she will find it easier to beat back the allegations that she contributed to causing the accident.
EJL