If a negligent or reckless driver caused your Virginia car accident and subsequent injuries, you need to file a claim with their insurance carrier. By understanding exactly how your claim is going to be investigated, you can avoid a lot of the frustration and confusion of the claims process. This will also help you safeguard your right to collect financial compensation for your injuries and other damages. 
What are the stages of an insurance company's accident investigation?
There are multiple aspects of a Virginia car accident case that can influence its outcome. To avoid jeopardizing your case, reach out to the Virginia Beach personal injury attorneys at Shapiro, Washburn & Sharp to schedule your free case review and discover what legal measures are best for your circumstances. 
Why Does the Insurance Company Need to Investigate My Claim?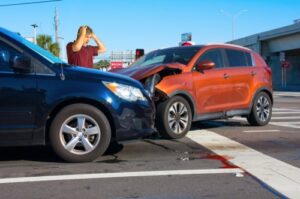 No insurance company is going to agree to settle a case until they have conducted a thorough investigation of the claim. There are several reasons for this, including:
To determine the veracity of your claim and how much financial compensation you are entitled to according to Virginia law

To make sure you are not committing insurance fraud

To find a reason to pay you less compensation than you are entitled to in your settlement or deny your claim in its entirety
Stages of a Virginia Car Accident Investigation
There are multiple stages to an insurance carrier's investigation of a car accident claim. If you sustained a long-term or permanent injury, the investigation will most likely take a lot longer and be more thorough because your claim's value will be much higher. 
Generally speaking, the stages of an insurance company's investigation of a car accident include: 
Assigning an adjuster:

The very first thing the insurance carrier is going to do is assign an insurance adjuster to your case.

Reviewing the police report:

The insurance adjuster will then get a copy of the

Virginia police crash report

and examine it. These reports contain valuable details about the facts of your accident as well as the responding officer's determinations as to who was at fault. 

Conducting inquiries:

The insurance adjuster will most likely interview the other drivers and passengers involved in the crash, along with any eyewitnesses. They may also speak to your neighbors, friends, and colleagues.  

Trying to get a recorded statement:

The adjuster will ask you to provide a

recorded statement

. This is nothing more than a recorded question-and-answer session that will be transcribed into a formal, written document. No matter what the adjuster tells you, you are not required to give one in order to settle your claim. You should always refuse to give a recorded statement because it is the insurer's attempt to get you to say something that will hurt your claim.

Reviewing pictures and other evidence:

Another stage of the insurance company's investigation is to examine any pictures or videos of the accident scene and the accident itself and to inspect any damage that was done to your vehicle. The adjuster will use this information to draw his own conclusions about the cause of your car accident. 

Reviewing your medical records:

The insurer will also look at your medical records to establish the severity of your injuries, what medical treatments you will require, and the overall cost of your medical bills. They will also look to make sure that you sought medical care immediately after your accident. If there was a delay between the crash and your medical treatment, they will use that to claim that you were injured elsewhere after the accident.  

Examining your paystubs:

The insurance carrier will want to review your past paystubs along with other documentation of your income loss to calculate the value of the income loss part of your claim.

Scouring your social media pages:

The adjuster is also going to go over your social media pages several times with a fine tooth comb. He is trying to find any statements you made that could be interpreted as an admission of guilt or posts and pictures he can use to say your injuries are not as bad as you are making them out to be. 
Speak With a Qualified Virginia Car Accident Lawyer Today  
If you were injured in a Virginia car accident for which you were not to blame, the law firm of Shapiro, Washburn & Sharp can help walk you through the civil claims process. Schedule a complimentary consultation of your personal injury case with our Virginia Beach car accident lawyers by calling (833) 997-1774 or by filling out the contact form on our website. 
Related Content