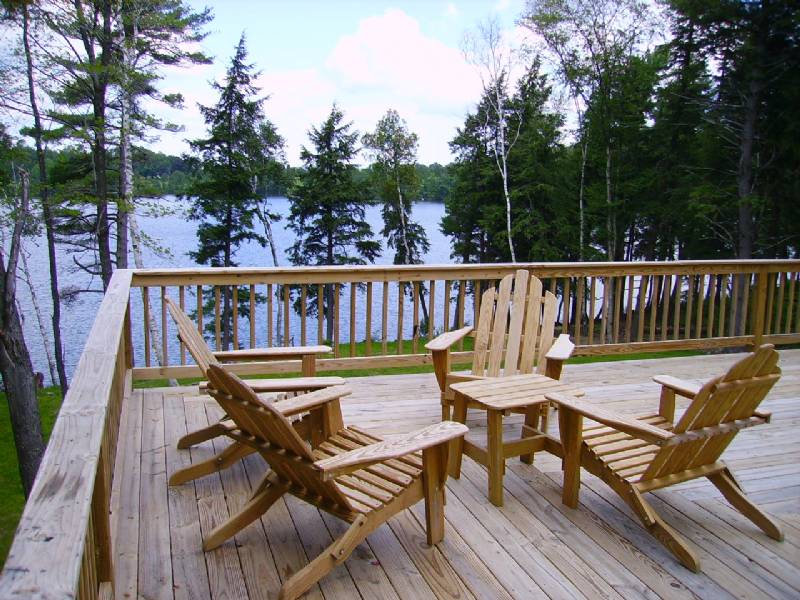 As the summer vacation season approaches, thoughts turn to time with family and friends and the beach, lake, and/or mountains.  Unfortunately, vacations are sometimes marred by injuries suffered in vacation rental cottages. In light of the huge number of people who enjoy vacations in NC, injuries due to maintenance deficiencies in cottages are very small. 
Due to our location, we are often contacted by people who have suffered injuries due to failures of decks, stairways, pool security, etc. Several years ago, the North Carolina legislature passed the NC Vacation Rental Act to protect consumers. The act requires reasonably habitable accommodations as well as accounting and contractual protections.
Under the Act, any vacation property that will be rented for less than 90 days must include the following conditions:
The renters' rights and obligations as a tenant, including how much rent they will pay;
The rights and obligations of the landlord and/or real estate broker handling the rental agreement;
The amount of security deposit the renter is required to pay and how that deposit will be held; and
Any additional fees that are required to rent the property.
The Act offers protection for renters under certain conditions. For example, if during the renter's stay there is a mandatory evacuation (i.e. severe weather conditions), then the landlord must refund the money they received from the renter. All funds collected, such as the rent and deposits, must be kept in a bank account separate from the landlord's personal account and the bank address must be included in the agreement.
RELATED CONTENT
Property Owners Responsibility
When a property owner makes the decision to rent their property as a vacation property, they must adhere to all applicable housing codes. They are responsible for keeping up maintenance of the property, as well as make sure all necessary repairs in order to keep the property safe and hazard-free are done. Some of the items that the property owner should consistently maintain include:
Appliances
Electrical system
HVAC system
Plumbing
Smoke and carbon monoxide detectors
Structural (i.e. stairs, decks, walkways, etc.)
If there is a real estate broker who is overseeing the rental, then they, too, share responsibility for keeping the property safe. They are responsible for notifying the property owner of any repairs that are needed, as well as making sure those repairs are addressed.
If a renter is injured due to the failure of the landlord to keep the vacation property safe, then under North Carolina's premises liability law, the injured renter may be able to pursue a claim or lawsuit for damages.
The law states that all property owners have a duty to keep their property safe for any lawful visitors who come onto the property. If there is some type of hazard, then the owner is required to let the visitor/renter know. Some of the damages an injured renter can claim include:
All medical expenses
Lost wages from being unable to work while recovering from injuries
Pain and suffering
Emotional anguish
Permanent disability
Scarring and/or disfigurement
Contact a Carolina Injury Attorney
If you or a family member has been injured at a vacation rental property, contact a seasoned North Carolina premises liability attorney to discuss what legal recourse you may have. Even if it is not entirely clear who is the at-fault party, a Carolinas injury attorney will be able to determine which party or parties are liable. At Shapiro & Appleton, our injury attorneys have successfully represented numerous accident victims and have the legal expertise to handle these complex cases with positive results. Call 757-663-5031 for a free case evaluation.