A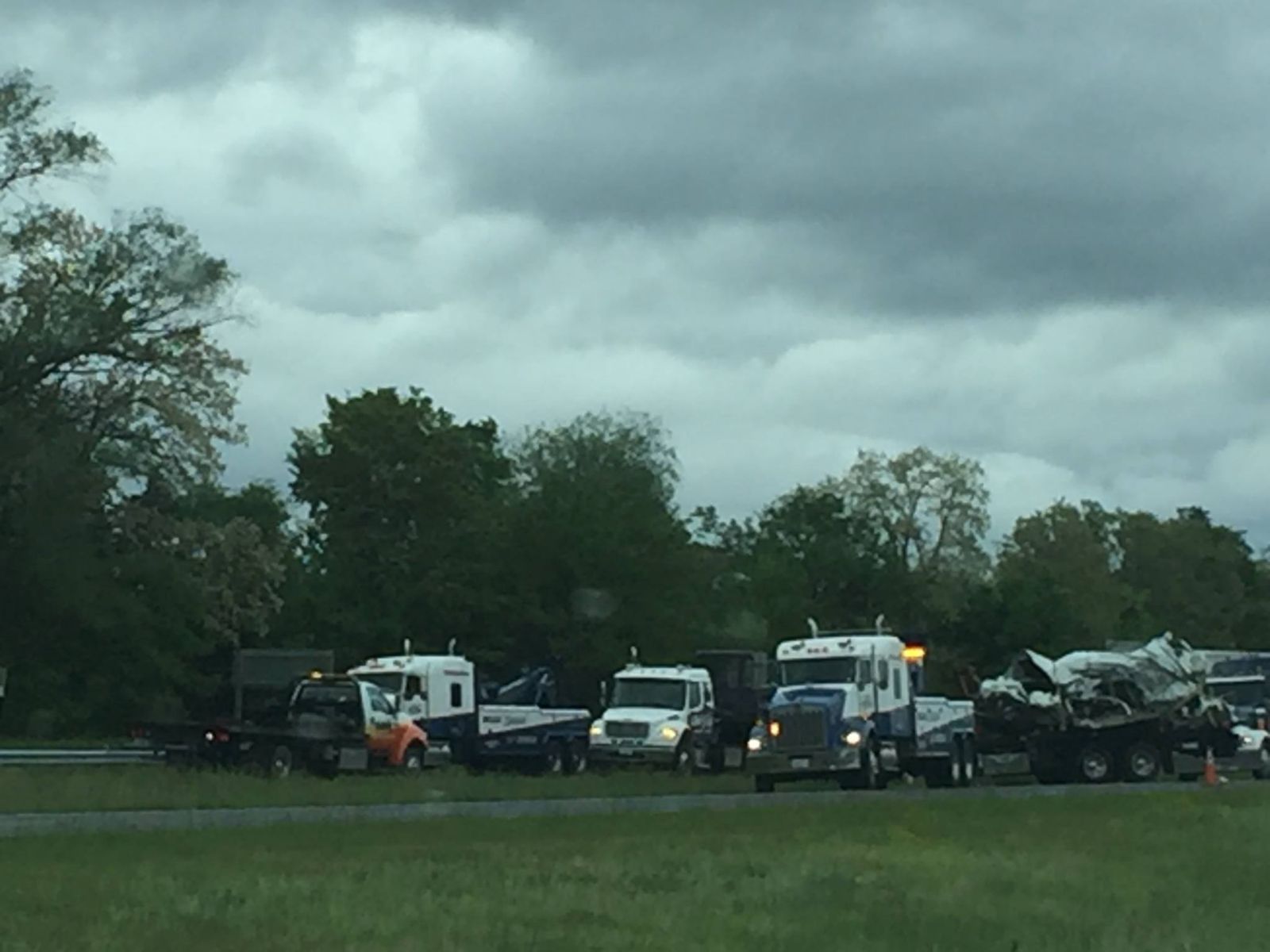 46-year-old man and his 12-year-old son were killed in a tractor-trailer accident in Winchester, Va. last week. The truck driver, a 55-year-old Georgia man, has been charged with reckless driving in the fatal crash.
According to details released by law enforcement, the traffic had slowed down on Interstate 81, near mile marker 307, in Frederick County because of another tractor-trailer crash. Police were on the scene investigating that accident when the Georgia truck driver came to the top of a hill on the road. He was unable to bring the truck to a stop in time and the vehicle slammed into a 2013 Mercedes, causing a five-vehicle chain reaction crash. The two victims, who were from Iowa, were in the Mercedes and died at the scene.
The truck driver in the first crash was also charged by police for causing that accident. The 34-year-old Chicago truck driver was charged with improper stopping on a highway. The truck had pulled over onto the right shoulder of the road when a minivan hit the vehicle. The 39-year-old Woodstock woman who was driving the van was transported to Winchester Memorial Hospital with serious injuries.
Causes of Truck Crashes
According to a study conducted by the Federal Motor Carrier Safety Administration (FMCSA), driver error is the cause of ten times more truck accidents than other issues, such as mechanical problems, road or weather conditions. The study also found that there are common factors which cause truck driver error, including speeding, driver fatigue, distractions, inattention, being unfamiliar with the road, and the use of prescription and non-prescription drugs.
RELATED CONTENT
Speeding was one of the most common factors and is responsible for almost 25 percent of all truck accidents. Speeding is dangerous enough in a regular motor vehicle, but when a tractor trailer is speeding, it can be deadly. The size and weight of these massive vehicles require more time for the vehicle to come to a stop. Far too often, a truck driver who is traveling over the posted speed limit comes upon a situation where he or she needs to bring the vehicle to a sudden stop, but because they were traveling too fast, there just is not enough time to stop – and the results are tragic.
Let a Truck Accident Attorney Advocate for You
Truck accident claims are often more complex than other vehicle accident claims because you may be dealing with more than one insurance carrier, depending on the circumstances of the crash. This is why it is critical to retain the services of an experienced Virginia truck accident attorney to aggressively advocate for you and ensure you receive the financial compensation you deserve for your pain and loss.