If you were injured during a personal injury accident in the Virginia Beach area, you probably have a lot on your mind. Worrying about tracking down evidence that supports your claim and composing strong legal arguments are the furthest thing from your mind. Fortunately, with a reputable Virginia personal injury attorney by your side, you won't have to worry about dealing with these challenging and complicated legal tasks on your own.
If you are unsure whether your accident merits the intervention of a licensed attorney, keep reading to find out about just a few of the benefits that come with hiring a Virginia personal injury attorney and whether or not it's the right choice for you. 
An Attorney Ensures You Receive Maximum Compensation for Your Injuries
Although the injuries associated with a personal injury accident are unique to each individual case, some of the most common include:  
Fractured bones, knee or shoulder joint injuries

Traumatic brain injuries

Damage to the spinal cord

Whiplash, spinal disc, or soft tissue injuries

Second and third-degree burns

Severe lacerations

Facial trauma

Death
Any of these injuries could potentially demand considerable or lifetime medical care, bringing with it exorbitant medical bills that are all but impossible to get ahead of. This is one reason it is to your advantage to work with a skilled Virginia Beach attorney after a serious car accident, slip, trip or fall, medical malpractice, or any other form of personal injury accident. A qualified lawyer can determine the full extent of your injuries and other damages, accurately calculate the compensation you need to offset your current and anticipated medical expenses and help you pursue maximum recovery.
A Virginia Personal Injury Attorney Determines Who Is Liable For Your Virginia Beach Accident 
It is not always immediately obvious which party is liable for an accident or who should be held responsible. Reach out to a respected personal injury lawyer as soon as possible after an accident. They will have the resources necessary to begin a thorough investigation into your accident, establish exactly what happened and who is responsible, and fight for the recovery you may deserve under the law.  
An Attorney Steps In To Level the Field With the Insurance Adjuster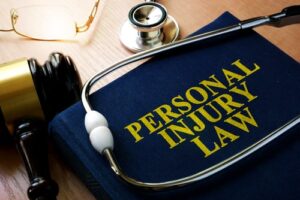 Insurance carriers, like any other business, want to turn a profit. Luckily for them, when you accept less than your claim is worth, you are helping them reach that goal. 
It is common practice for insurance providers and their representatives to use many strategies to find something to use against you and then undervalue or devalue your legitimate claim. When you work with one of our Virginia Beach personal injury lawyers, you can rest easy knowing these companies will not be able to take advantage of you while you are vulnerable. Instead, your injury attorney will take the headaches off of you and address the issues as your advocate.
Our Personal Injury Attorneys Do Not Collect an Attorney Fee Until We Obtain Maximum Compensation With Your Approval
Almost all personal injury lawyers work on a contingency fee basis. This means they do not collect any attorney fee until your case is successfully resolved. With this compensation method, there are no upfront legal fees or costs for hiring a lawyer to handle your case. In other words, it is completely risk-free as to the attorney fee.
Our personal injury lawyers charge a previously agreed-upon percentage of any recovery awarded to you, and we are not paid unless the settlement is approved by our client, and only thereafter are we paid our attorney fee percentage.  
An Virginia Personal Injury Attorney Helps You Seek Justice and Defend Your Rights
Even though no amount of money will ever put your life back to the way it was before your Virginia Beach accident, securing full and fair financial compensation will ensure that you get the medical care you need and allow you and your family to rebuild your lives. Even more importantly, with a Virginia Beach personal injury firm managing your case, you can rest assured knowing that a trained professional is defending your rights, pursuing the damages you deserve, and making sure you understand what is happening through each step of the legal process.  
In addition to all of these, once you sign with a personal injury attorney in Virginia Beach, they can get to work right away by:
Conducting a detailed review of the accident with you, determining if you have a viable case, and advising you on what legal options are available

Investigating and analyzing your accident and locating the evidence needed to prove who was at fault, including electronic data in vehicles when available, surveillance footage, and notifying the relevant insurance companies of the claim.

Retaining experts may be necessary to corroborate your version of events, such as physicians, vocational (job) counselors to evaluate wage losses, economists, and so forth.

 

Preparing and submitting all relevant files before the 

Virginia personal injury statute of limitations

 expires.  

Handling settlement negotiations with the insurance provider and pursuing a fair settlement amount that you approve.

Filing your case in court, and taking your case to trial when necessary, and approved by our client, and fighting for a successful conclusion to your suit should the other side refuse to pay what you deserve.
Speak With a Virginia Beach Personal Injury Lawyer Today
If you were injured in a Virginia Beach area accident and have questions concerning your legal options, reach out to one of the experienced Virginia personal injury lawyers at Shapiro, Washburn & Sharp by calling (833) 997-1774 or filling out our online contact form to schedule a free review of your potential personal injury case.  
Related Content
How Long Do I Have to File an Injury Claim in Virginia
What Happens When the At-Fault Party is a Friend?