A Los Angeles jury awarded a 63-year-old woman diagnosed with terminal ovarian cancer $417 million in her lawsuit against Johnson & Johnson. The jury agreed with the woman that the powder manufacturer failed to warn consumers about the risks using their talc powder exposed them to.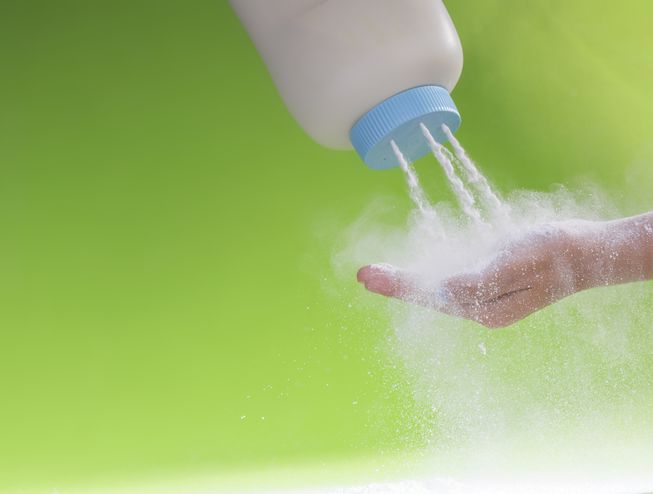 This verdict is the largest amount awarded to a victim thus far in the multiple lawsuits filed against Johnson & Johnson. There are currently more than 4,500 lawsuits pending against the company, all accusing the manufacturer of ignoring study after study which linked their Shower to Shower and Johnson's Baby Powder to ovarian cancer.
In addition to the multiple studies that show a link between talc powder use and ovarian cancer, the American Cancer Society issues a warning in 1999, advising women to use cornstarch powder instead of talc-based powder for hygiene. This was followed by an announcement in 2006 by the World Health Organization's International Agency for Research on Cancer which reiterated that talc powder was a possible carcinogen.
Yet despite all these warnings, Johnson & Johnson continued to market its products directly to women, touting the benefits of using these powders for feminine hygiene use – the very thing that could kill them. And despite the thousands of victims who have developed ovarian cancer directly linked to their use of talc powder, and despite the many lives lost and lives that will be lost from terminal ovarian cancer, the company continues to market their product with no warning, continuing to put women's lives at risk.
Several lawsuits have already gone before juries, with the following results:
Contact a Virginia Personal Injury Attorney
If you or a loved one was diagnosed with ovarian cancer after regularly using talcum powder products, contact a skilled Virginia talcum powder cancer lawsuit attorney to discuss what legal options you and your family may have against the manufacturer. Due to the possible statute of limitations placed on filing a talcum powder cancer lawsuit, it is important to contact an attorney immediately.