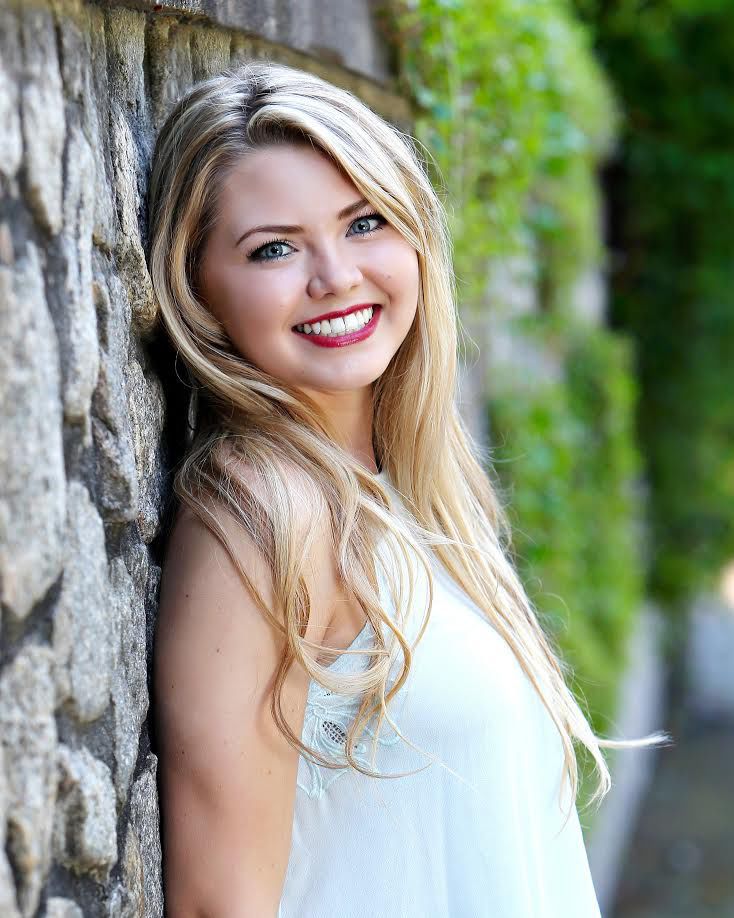 In the natural order of things, parents are not meant to bury their children, yet a parent's worst nightmare can and does occur as it did for the parents of Kaitlyn Duffy. Unlike illness, painful as that kind of passage is, which gives some extended, quality time with the child, death by accident offers no warning, no time to prepare. There is no time to process everything, no time to say good-bye. When death occurs in this way, it's often more damaging to those left behind; it's as if the invisible cords that connect us to one another are abruptly and violently severed.
Kaitlyn Duffy was a Chesapeake, Virginia senior who had her whole life ahead of her and a wonderful happy childhood behind her.  She was killed in a car accident that left her mother and father to grieve during a time when other parents are celebrating their children's accomplishments.  Prom, high-school graduation and dropping their daughter off at college are all milestones that they will never experience now.  The worst part about this whole tragic accident is that it didn't have to happen, it was completely preventable.  The other driver had no right to be driving, he had a suspended license and he was drunk at the time of the accident.  
That man was not even seriously hurt.  He had been drinking and driving when he smashed head-on into the girls' car and then tried to flee the accident, leaving Kaitlyn dead and her best friend, Sabrina Mundorff, badly injured and clinging to life.  When police arrested him, he was charged with involuntary manslaughter, maiming as a result of DUI, felony hit and run resulting in a death, DUI first offense and driving on a suspended operator's license.  At the time of the accident the at-fault driver was operating a furniture delivery truck for Great Bridge Furniture, but since he was already facing charges from April of driving with a suspended license, an expired registration and a failed inspection, he should have never been allowed to drive.
As a parent myself I understand that Kaitlyn's and Sabrina's parents are not only heartbroken but angry.  Angry that their daughter's did everything right and were killed by someone who was doing everything wrong.  These girls were the best and brightest, National Honor Society members, cheer leaders and senior class officers. 
When Kaitlyn's parents are ready they should see an experienced wrongful death lawyer.  No amount of money will bring their daughter back but it can provide financial compensation for sorry, mental anguish, loss of solace, loss of income, services and assistance.  Damage awards may also constitute compensation for medical treatment, hospital, and funeral expenses incurred by the plaintiffs as a result of the defendant's negligence and before the victim's death. 
Lastly, punitive damages may be awarded to the beneficiaries in a wrongful death case to punish the wrongdoer and deter others from acting similarly. However, such exemplary penalties can only be assessed if the actions of the person who caused the victim's wrongful death can be shown to have been willful, wanton or extraordinarily reckless.
Sabrina's parents have been by her hospital bedside since the accident occurred.  They will need help.  Help to pay for their daughter's medical expenses, which may be life-long.  Help to supplement their lost wages and other things as they lovingly care for their daughter.  As experienced car accident lawyers, who really care, we have helped families in these types of situations before.  We also support new DUI laws that would allow for, but not mandate, offenders to immediately go on an interlock instead of an unenforceable time- or route-restricted license.
In the past decade ignition interlocks have stopped 24,331 attempts to drive drunk with a blood alcohol concentration of .08 or greater. In the past year (December 1, 2015 to December 1, 2016), 2,730 starts stopped.