Judge Robert Blackburn, a U.S. District court judge based in Denver, dismissed a lawsuit centered on a 2005 airplane accident that killed eight people in a Cessna Citation 560 jet owned by Circuit City.
Four of the people who died in the plane crash were Circuit City employees and the plane was registered in Richmond, Virginia (VA). It was determined by the Federal Aviation Authority that the pilot and co-pilot were at fault for the airplane accident due to flying too slowly and an inability to handle a runway change. Reports also indicate the stall warning system did not activate until after a stall occurred.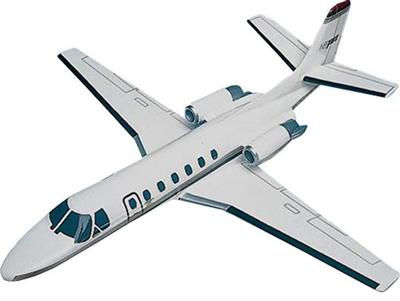 Martinair, who operated the flight, filed the lawsuit against Cessna arguing they shared responsibility for claims by some of the passengers' estates because of the plane's alleged flaws, according to the Richmond Times-Dispatch.
Judge Blackburn dismissed the lawsuit due to the statute of limitations (though, he based his decision on Kansas law). It appears as though Martinair has a legitimate claim given that the stall warning system on the Cessna plane failed to properly indicate a stall in a timely manner.
Regardless of what occurs in the litigation process, let us not forget that eight people died in this tragic airplane accident. As an injury lawyer, and a licensed pilot, we must not forget the people in these legal battles.
About the Editors: Shapiro & Appleton& Duffan is a law firm which focuses on injury and accident law and we have experience handling accidents involving mass transit such as airplanes, trains, and buses. Check out our case results to see for yourself. Our primary office in based in Virginia Beach, Virginia (VA). We are ready to talk to you by phone right now to discuss your case, so call us toll free at (833) 997-1774. Our injury attorneys also host an extensive injury law video library on Youtube.  Furthermore, our lawyers proudly edit the Virginia Beach Injuryboard and Norfolk Injuryboard as a pro bono public information service.
PA