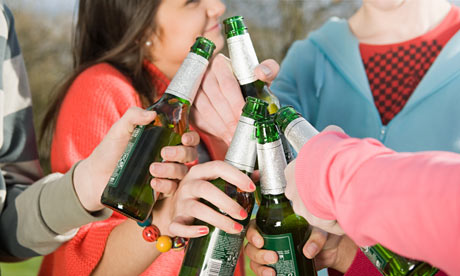 Underage drinking resulted in a tragic accident in Raleigh, North Carolina (NC). Now, a 21-year-old man has been charged with buying liquor for two minors with money given to him. The minors reportedly consumed the alcohol and proceeded to drive, which resulted in a car crash on Rainwater Road that killed a 17-year-old female passenger.  The vehicle involved in the accident was a 1999 Jeep. According to WRAL.com, the driver was reportedly speeding at 75 mph in a 30 mph zone when he lost control of the vehicle and crashed into a tree.The smell of alcohol and marijuana was present in the vehicle, as were open bottles of wine.
The driver of the Jeep faces charges including driving while intoxicated (DWI(, felony death by motor vehicle and reckless driving. The suspect arrested for purchasing alcohol for the minors may be held criminally liable for the death of the innocent 17-year-old passenger.
Our deepest sympathies go out to the family of the passenger. Losing someone you love is never easy, but it is especially heart breaking when the victim is young and had their whole life ahead of them.
The victim's family should consider speaking to an injury lawyer in North Carolina to discuss their legal options. To learn about what damages can be pursued in a wrongful death suit, take a look at this article written by an experienced wrongful death attorney in North Carolina. 
PA