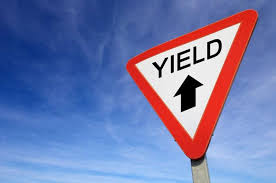 Failure to yield right of way may have caused a deadly collision between an SUV and a moped in Hampton, Virginia (VA), early on the morning of February 12, 2015. The deadly left-turn crash happened at the intersection of Todds Lane and Wheaton Road, which is controlled by stop lights. The 75-year-old motor scooter operator lost his life after being transported to a hospital with critical injuries, while the person behind the wheel of the Chevy Blazer escaped injury.  The SUV driver was attempting to turn off Todds Lane, and the moped rider was traveling straight when the crash occurred. Police arrived on the scene before 7 am and continued their investigation all day. No announcement was made regarding whether the driver of the larger, turning vehicle would be charged.
Questions to answer before blame for the crash can be definitively assigned include whether both people had green lights in their direction, if the SUV driver was distracted or impaired by drugs or alcohol, and if one or both of the people sped through the intersection. Determining that the person in the SUV was operating the vehicle negligently or recklessly would merit bringing criminal charges and provide the victims' surviving family members solid grounds for filing wrongful death claims.
Right now, such legal concerns may be far from the minds of the friends and family of the elderly moped rider. Once the shock and sadness of unexpectedly losing a loved one recedes, however, they may receive some measure of justice and comfort from knowing that processes are in place to hold a person responsible for causing a preventable loss of life to account.  
EJL