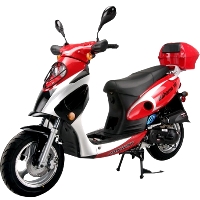 A moped rider has died from injuries he suffered when his scooter was hit from behind by a car. The fatal April 13, 2016, rear-end collision occurred near the turnoff to McKinney Street from Highway 421 in the community of Beech Island in Aiken County, South Carolina (SC).
Police announced plans to charge the car's driver with causing the deadly wreck, but they did not specify what the criminal consequences might be. Other details reported about the crash indicate that while the moped rider initially survived the collision, he succumbed to head trauma and traumatic brain injuries after being transported to a hospital.
This accident appears to illustrate a common danger for all bicyclists, motorcyclists and users of mopeds; namely, any act of negligence or recklessness by a driver in a car or truck puts their lives in danger. The person on the two-wheeled vehicle has no protection from the full force of an impact. While wearing a helmet and other protective clothing can sometimes help minimize abrasions and fractures, the physics at play in a crash between a bike or scooter and a four-wheeled vehicle weighing a couple of tons all but guarantee TBIs and worse.
Drivers must watch for mopeds and other two-wheelers. In addition, they must share the road respectfully, yielding right of way when appropriate, passing with enough room to avoid sideswipes and slowing down when moving around cannot be done safely. The results from inattention, inconsideration and impatience are too severe to risk.
EJL