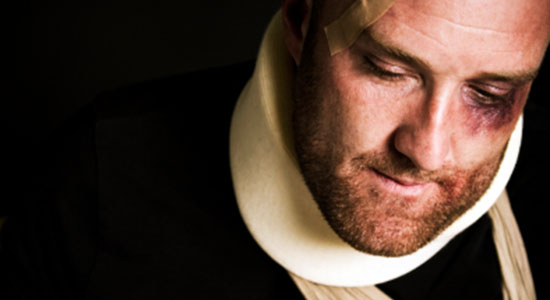 There are many victims of accidents who end up with scars or other kind of disfigurement from their injuries. Although any kind of scarring can be upsetting for the victim, when the injuries sustained were to the face, the impact on the victim's life can be devastating.
The victims often have to endure extensive medical treatments, including multiple numbers of reconstructive surgeries. They usually suffer from great physical pain, as well as emotional anguish because of the way their face has been scarred.
Studies show that the majority of facial injuries are a result of the victim being in an accident. The most common types of accidents that can cause facial scarring and disfigurement include:
Vehicle accidents: Including pedestrian and bicycle accidents. The broken glass, flying objects, or being ejected from the vehicle can cause facial injuries. Injuries can also come from contact with the steering wheel, airbag, dashboard, and windows.
Motorcycle accidents: Motorcycle accident victims are particularly susceptible to facial injuries. Those risks increase for motorcyclists who are not wearing helmets and crash.
Slip and fall accidents: Many victims fall forward and land on their face, causing serious injuries.
Some of the most common types of facial injuries suffered by victims include:
Bone Injuries: Any damage to the facial bones can lead to permanent deformities, such as sunken cheekbones.
Burns: Severe burns to the face are often treated with skin grafting, leaving burn victims with significant scarring and discoloration.
Eye injuries: In a crash, any debris or flying objects can cause eye damage; serious injuries can cause blindness and disfigurement.
Fractures: The face is made up of a series of bones, which may not fuse back together properly after a crash or other type of trauma injury. This can cause disfigurement.
Lacerations: Any deep cut on the face in an accident may require stitches or other types of treatment, resulting in scarring.
Soft tissue injuries: Injuries to the facial soft tissues are often treated with plastic surgery. These injuries often leave the victim with deformities and/or impaired facial function.
Contact a North Carolina Personal Injury Attorney for Assistance
If you have been injured in an accident caused by another party and have suffered scarring or disfigurement, contact a North Carolina accident attorney to find out what legal options you may have. Not only may you be entitled to medical expenses and loss of income, but you may also be entitled to financial compensation for pain and suffering, emotional anguish, and the scarring or disfigurement your injuries have left.
The legal team from Shapiro & Appleton have been advocating for injured clients since 1985 and will do all we can to ensure you receive the best possible outcome under the circumstances of your case. If you would like to meet with one of our skilled North Carolina car accident attorneys to find out how we can help, call us today at 757-384-9052 for a free case evaluation.