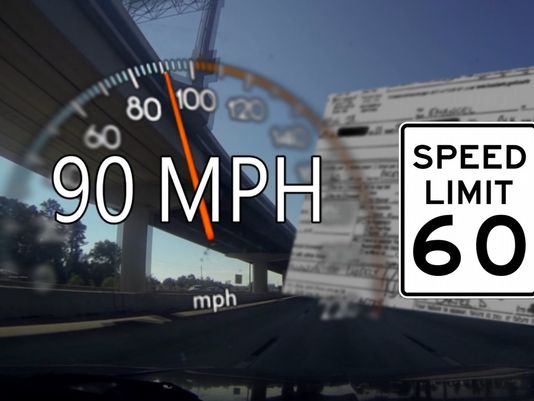 Municipal and state agencies set speed limits for all the roads we drive on. The purpose of speed limits is to make sure that the roads are safe for everyone who uses them – commuters, pedestrians, and cyclists.
There are a number of factors that go into determining what the speed limit of an area will be, but, unfortunately, many drivers fail to adhere to that speed limit and that decision often results in tragedy. One of the most common causes of vehicle accidents is speeding. How severe the crash depends on how fast the driver was going.
Speeding and Car Accidents
In today's world, many people always seem to be in a hurry – to get to work, to get to school, for appointments, meeting friends – it seems as if we never have enough hours in the day to fit everything in. This is often evident by how many drivers on the road speed right by us.
Many drivers believe that if they go just five or ten miles over the speed limit it is not and certainly won't cause a crash. But studies have shown that is not the case. Just going slightly over the speed limit increases the risk of being injured in a car accident. For every one percent that a driver increases their speed, the risk of being involved in a crash increases by two percent and the risk of being seriously injured in a crash increases by three percent.
RELATED CONTENT
When a driver is speeding, it also increases the braking distance of the vehicle. The faster the vehicle is going, the longer it takes for the vehicle to come to a stop when the driver hits the brakes. This is why one of the most common types of crashes involve a speeding driver who was unable to stop in time and smashes into another vehicle or pedestrian.
It is not uncommon for a driver who is speeding to also be engaged in other bad driving behaviors, such as reckless or distracted driving. It is dangerous enough for a driver to take their eyes off the road, but when they are speeding, it becomes even more dangerous.
Contact a North Carolina Injury Attorney
If you have been injured in a crash caused by a driver who was speeding, contact a North Carolina car accident attorney to see what type of financial damages you may be entitled to. The legal team from Shapiro & Appleton have been advocating for injured clients since 1985 and will do all we can to ensure you receive the best possible outcome under the circumstances of your case. If you would like to meet with one of our skilled North Carolina car accident attorneys to find out how we can help, call us today at (833) 997-1774 for a free case evaluation.