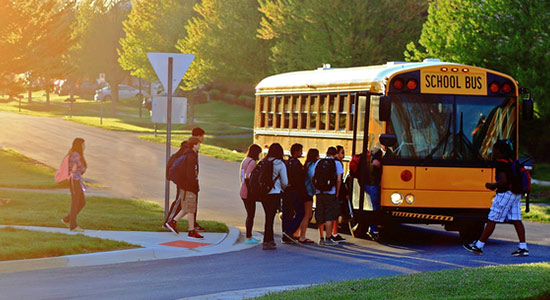 A driver crossed the center lane of Highway 19 in Swain County, North Carolina (NC) and wound up slamming head-on into a bus. According to ABC News 13, there were 35 students on the bus at the time of the crash.  All of the students were taken to Swain County Hospital to be evaluated and some of the students suffered injuries as a result of the crash.
Police continue to investigate this accident, so we do not know exactly what the driver lost control of their vehicle and wound up causing this wreck. Was the driver distracted? Perhaps drowsy? Was there a mechanical issue? We will have to wait and see what the accident report reveals.
According to the National Highway Traffic Safety Administration (NHTSA), there are approximately 23.5 million children transported by school buses every year in the United States. On average, there are six school-age children killed annually in school bus crashes. Compare this number to the more than 40,000 people killed in other motor vehicle crashes each year, which verifies that school buses may be one of the safest forms of transportation in this country.
The parents of the injured children should consider speaking to a personal injury lawyer in North Carolina to discuss their legal options. If it turns out the driver was negligent in operating their vehicle, then the families may have grounds to pursue damages through a personal injury claim. To learn more about what types of damages could be pursued through a civil action, take a look at this page which was created by an experienced injury attorney in North Carolina.
PA