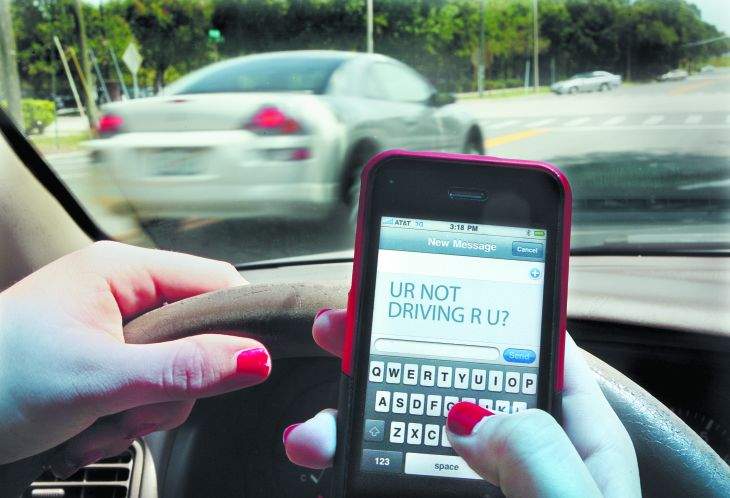 Even though texting and driving is against the law in North Carolina, people still engage in the dangerous behavior. According to North Carolina crash data, the number of distracted driving crashes spiked 10 percent in a five year period, with more than 54,000 accidents blamed on distracted driving, killing 177 victims.  
One North Carolina state representative introduced a bill that would place a ban on hand-held devices. Fifteen other states currently have similar laws in place.
In addition to passing tougher laws, safety advocates also say that making texting and driving an unacceptable activity in the eyes of society just like drunk driving has become.
Driving Distractions
In addition to texting and driving, other dangerous behaviors that cause drivers to lose focus and crash include:
Applying makeup
Changing radio stations or DVD
Eating or drinking
Setting or looking at GPS
Speaking to passengers
Talking on the phone or texting
There are different technologies available that can help discourage distracted driving behaviors, including:
Bluetooth technology: By using Bluetooth, drivers can make and take calls without having to hold the phone and are able to keep both hands on the steering wheel. The safest way to drive is to put the phone away while driving, but if you must talk while driving, use Bluetooth.
Smartphone apps: There are now apps that will disable certain feature on your phone while a vehicle is in motion, without blocking 911 in case of emergency. Some smartphones now have this ability built right into the phone itself.
Technology aimed at discouraging distracted driving and "take over" when a driver does lose focus is also being built right into newer vehicles. These options include:
Lane drifting assistance: If a vehicle begins drifting into another lane, the lane assistance technology will take over steering.
Collision warning system: When the system detects a high risk of an accident, it will alert the driver via audible and visual warnings.
Automatic emergency braking system: If the system detects the vehicle is about to crash and the driver has not applied their brakes, the system will engage the brakes to stop the vehicle from crashing.
Let an NC Injury Attorney Help
If you have been injured in a crash caused by a driver who was texting and driving or some other distracted driving behavior, contact a North Carolina car accident attorney to find out what legal recourse you may have. The legal team from Shapiro & Appleton has been advocating for injured clients since 1985 and will do all we can to ensure you receive the best possible outcome under the circumstances of your case. If you would like to meet with one of our skilled North Carolina car accident attorneys to find out how we can help, call us today at (833) 997-1774 for a free case evaluation.