Another fatal accident caused by a young driver's speeding has occurred on North Carolina's roads. Three teenagers were killed, and a fourth injured, when the car they were in crashed on Westridge Rd., in Greensboro.
Two of the teens killed, the 15 year-old driver and a 17 year-old backseat passenger, were pronounced dead at the scene. Another back-seat passenger, who was 16 year-old, was rushed to Moses Cone Hospital in critical injuries. He died a few hours later. The front seat passenger, also 16, sustained only minor injuries in the crash. All four victims were from Greensboro.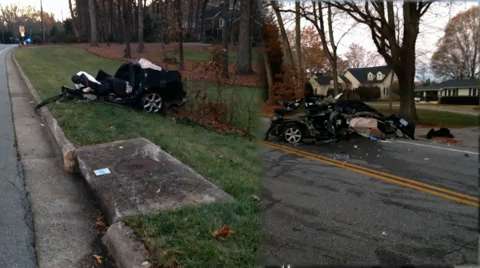 Police say the driver, who did not have either a learner's permit or driver's license to operate a motor vehicle, was driving a 2004 Nissan Maxima. Investigators say the car was traveling at 95 mph in a 35 mph zone when the driver lost control and smashed into a brick/rock encased mailbox and a tree. The Nissan was traveling 90 mph upon impact, and continued to go another 120 feet before it came to a stop.
Car accidents are the number one cause of death for teenagers. Speeding is one of the top reasons why the accidents occurred. In North Carolina, almost 100 teenagers die every year in speed-related crashes. Our North Carolina car accident law firm has successfully represented many clients who have either been injured, or lost loved ones, in speed-related car crashes.
If you've been injured in a car accident, contact an experienced North Carolina personal injury attorney to find out what compensation you may be entitled to for pain and loss.