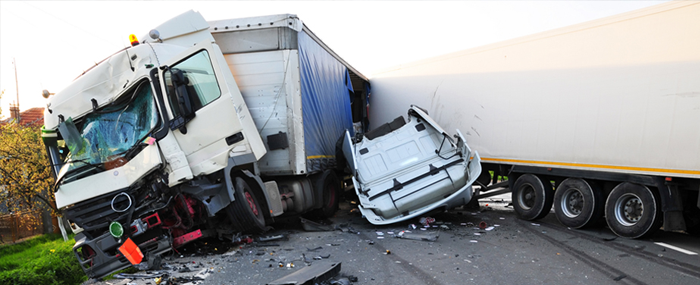 A head-on collision in the northeastern corner of Charlotte County, Virginia (VA), left a tractor-trailer operator dead and the driver of a pickup truck facing charges for causing the deadly crash. The wreck happened on Route 47/Thomas Jefferson Highway, near the turnoff to Route 649/Crawley Road.
According to police, the smaller vehicle crossed the center line of the rural highway and struck the logging truck. The impact caused the commercial truck driver to lose control, run off the side of the road and roll over. After overturning, the rig caught fire, making any rescue impossible.
Investigators from the Appomattox office of the Virginia State Police did not release details that would explain why the pickup driver left his own lane and wound up in the path of the approaching semi. The at-fault driver may have been speeding through a curve, distracted by a phone or GPS device, or simply not exercising enough care and caution while navigating the narrow two-lane highway. Whatever the explanation, the fatal outcome highlights the necessity for all drivers to avoid any negligent or reckless behaviors.
Virginia wrongful death attorneys often discuss the dangers posed by big rigs, but this tragedy shows how any vehicle becomes a deadly hazard when driven poorly. Everyone on the road must do their part to ensure the health and safety of all other people.
EJL