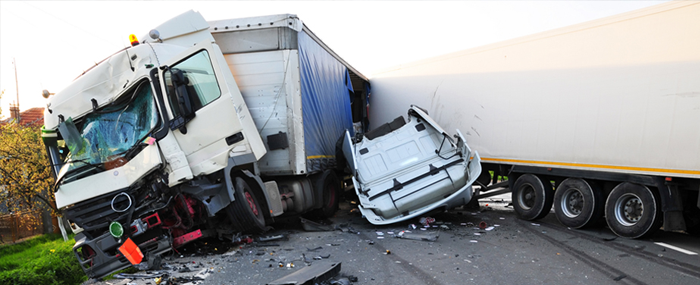 Two people in a pickup truck sustained serious injuries when a commercial truck driver lost control of his rig and rolled over onto their vehicle. The at-fault driver of the Comcast bucket truck was later charged with multiple traffic violations, including reckless driving and driving while intoxicated.
The crash occurred on the afternoon of April 6, 2016, on Figsboro Road in Martinsville, Virginia (VA). According to police, the cable company worker ran off the side of the road, overcorrected his steering and ran across the center line. The bucket truck subsequently tipped over and crushed a pickup truck. The driver of the smaller vehicle was listed in critical condition at a Roanoke hospital three days after the wreck.
The bucket truck operator refused to submit to breath and blood tests, but investigators determined from his appearance and actions that he most likely had a blood alcohol concentration above the .04 limit for commercial drivers. Drunk driving rules for professional truck drivers are more restrictive than for individuals in their own cars because tractor-trailers and large work trucks require additional skills to drive, and–because of their size–are potentially dangerous. Reaction times and fine motor skills are impaired by even small amounts of alcohol.
Truck drivers can lose control for reasons, ranging from going too fast for road and traffic conditions to falling asleep near the end of a long shift. Adding alcohol or drug use as a risk factor is an unnecessary hazard for other drivers sharing the road with commercial vehicles.  
EJL