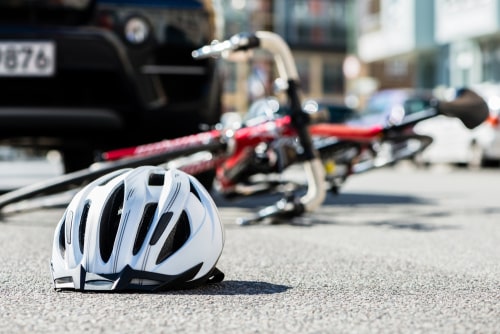 Virginia requires every auto insurance policies issued in the state to provide uninsured motorist (UM) and underinsured motorist (UIM) coverage. As personal injury attorneys based in Virginia Beach, we consider this one of the better provisions of the state code.
Carrying UM coverage makes it possible to request compensation for medical bills, lost wages and pain and suffering if you fall victim to a hit-and-run collision or if the person who hit and hurt you was operating without insurance. As a bit of an aside, one of the worst things that Virginia law authorizes is the uninsured motor vehicle fee. Drivers can get around the requirement to carry auto insurance by paying an annual fee to the Department of Motor Vehicles. Too many drivers make the choice to pay less to the DMV than they would to an insurance company, leaving everyone else at risk for financial ruin following a car crash.
LEARN MORE
Carrying UIM coverage can prove even more valuable for victims of crashes caused by other people. Satisfying Virginia's legal duty to insure yourself against inflicting bodily injuries or wrongful deaths by causing a collision requires purchasing just $25,000 in lability coverage. That amount rarely pays for all of a victim's medical expenses, let alone providing compensation for other harms.
Reaching a settlement on a UIM claim protects a crash victim's bank account and financial future. Paying most crash-related costs out of pocket would constitute a second kind of long-lasting injury.
Essential Facts About Virginia's UM/UIM Coverage Requirement
Each auto insurance policy issued in Virginia must provide a minimum of $25,000 in uninsured motorist and underinsured motorist coverage.
Drivers can purchase more than minimum UM/UIM coverage.
UM/UIM premiums are kept low in Virginia by an arrangement that transfers some of the funds collected by the payment of uninsured motor vehicle fees to a reinsurance pool.
Filing a UM/UIM claim will almost definitely not raise a driver's premiums.
Filing a UM/UIM claim essentially amounts to suing your own auto insurance company.
This last point is why Virginia personal injury attorneys such as myself know so much about uninsured and underinsured motorist claims. Even though an injured person files their UM or UIM claim with the company to which they have paid premiums for however long, the company will treat the claim as if it came from someone it did not insure.
The insurance company will demand proof that another driver was completely at fault for causing the crash, that the injuries resulted directly from the crash and that the injuries were serious. The insurance company may contest one or more set of facts, and the case may end up in court. In all events, the insurer will only pay its policyholder what it determines the at-fault driver's nonexistent insurance company would pay.
The moral is that a crash victim who files a UM or UIM claim will probably need advice and representation from an experienced personal in jury lawyer. Thisshould maybe not be true, but it is.
EJL