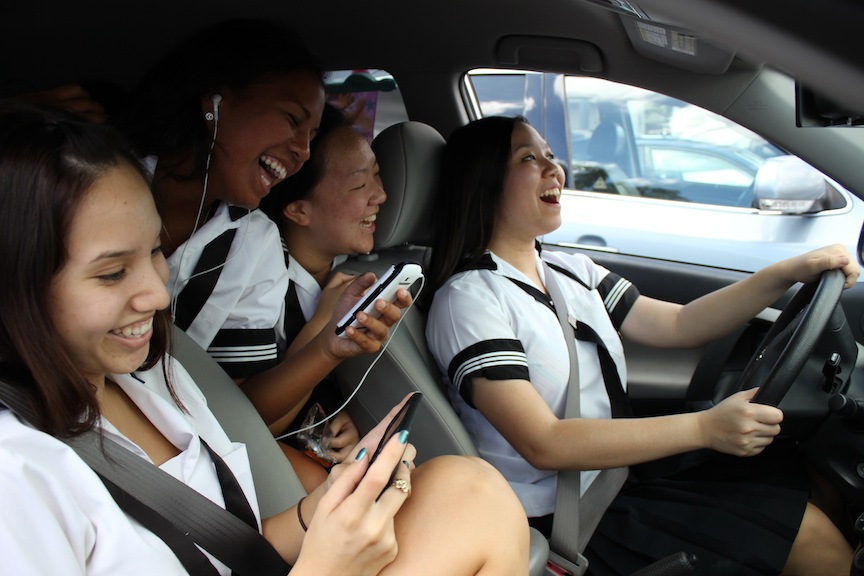 On Valentine's Day, an 18 year-old high school student reached for his phone while driving.  In seconds, his car was airborne and then crashed into a tree.  He suffered a fractured skull, crushed lungs, ruptured spleen and was in a coma for several months.  Going into the ER the boy was given a 97 percent mortality rate.  After surgery the doctor told the boy's mom that he would never be able to walk, talk or eat again, and for two years he didn't, and this is just one story out of thousands that illustrates the danger of distracted driving.
DRIVE SMART Virginia and AT&T recently had their 5th annual distracted driving summit in Norfolk, VA.  The Summit brings together industry leaders, scientists, educators, and law enforcement to share ideas, gather information, learn about best practices and forge solutions for distracted driving.  Research shows that seven in ten people engage in smartphone activities while driving, says AT&T, who will be bringing its virtual reality simulator to show attendees the dangers of distracted driving. The attendees will be able to experience firsthand the dangers of taking their eyes off the road and glancing at a phone.
As Virginia car accident injury lawyers we have watched with interest as Virginia lawmakers have introduced several bills which they hope will help reduce the number of deadly distracted driving accidents. The bipartisan effort is a push to get every Virginia driver to put their phones away when they are behind the wheel of their vehicle. Last year, just in the state of Virginia alone, there were 175 people killed in distracted driving accidents. Almost 15,000 people were injured.