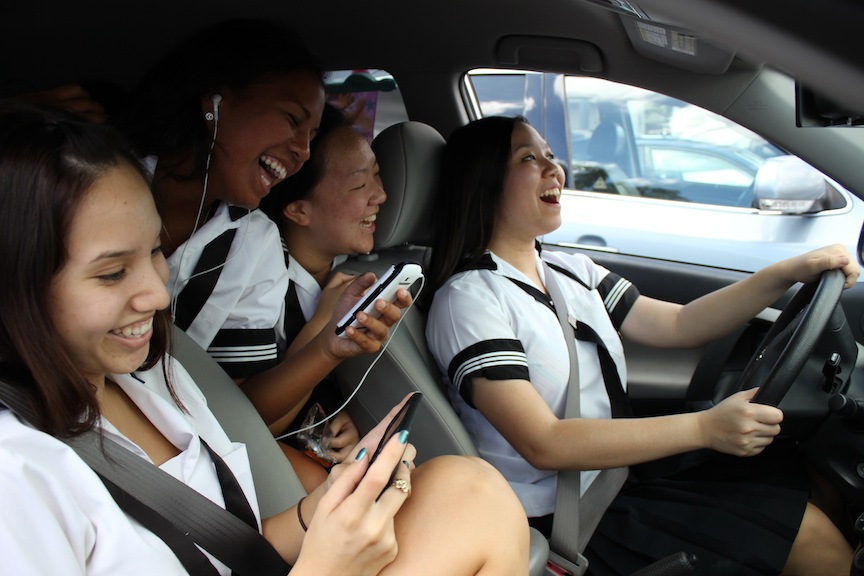 A group of teenagers sit in a school auditorium.  The speaker standing in-front of them is a young professional woman.  She looks out at the group and then asks, "What do you consider lethal?" Out of the many answers given, car crashes was not one of them.  However, traffic crashes, are the number one killers of teens in America. 
As Virginia car accident injury attorneys we are always looking for ways to stop the rising number of accidents caused by teens that can injure or kill others or even themselves.  This includes participating in a Virginia program called End Distracted Driving.  We speak at local schools and spread the message that everyday reckless and distracted driving behavior such as cell phone use, checking social media, eating, applying makeup, going through a music play list and engaging with passengers are the causes of 75 percent of fatal teen crashes.
The VA DMV has multiple restrictions on teen drivers such as:
Virginia's cellular telephone law prohibits the use of cell phones while driving, regardless of whether such device is or is not hand-held.  Teens under 18 can only use a cell phone or any other telecommunications device for a driver emergency and the vehicle must be lawfully parked or stopped.
If you are under age 18, you may carry only one passenger under age 21, unless accompanied by a licensed parent,
If you are under age 18, Virginia law prohibits you from driving midnight to 4 A.M. except when driving:
to or from a place of business where you are employed;
to or from an activity that is supervised by an adult and is sponsored by a school or by a civic, religious, or public organization;
with a licensed spouse age 18 or older, parent or other adult acting in loco parentis who is occupying the front passenger seat,
in case of an emergency, including responding to emergency calls as a volunteer firefighter or rescue squad personnel.
Virginia's driving restrictions are not meant to penalize teen drivers, but to help them stay safe while they gain valuable driving experience. Studies have found that these restrictions work to reduce the number of car crashes among young drivers.
Though we strive to educate teens before fatal accidents occur we know that there are consequences to specific actions.  Teens can be charged as adults and suffer not just criminal charges but civil charges as well following a grossly negligent car accident.