After being injured in a Virginia car accident, it is reasonable to expect the insurance provider of the at-fault driver to cover the costs of your physical injuries and other damages. Unfortunately, securing the compensation to which you are entitled can be an uphill battle, particularly when the insurance provider won't negotiate in good faith. While insurance companies have multiple strategies that are extremely effective at devaluing claims, one that is used quite frequently is to ask accident victims to hand over their medical records. 
If you want to find out more about the legal options available to you after a car accident, call the Virginia car accident attorneys at Shapiro, Washburn & Sharp. Our renowned Virginia personal injury law firm has the skill and resources you need to achieve a favorable resolution to your injury claim. Call us today to schedule your complimentary consultation.
Why is the Insurance Company Asking for My Medical Records?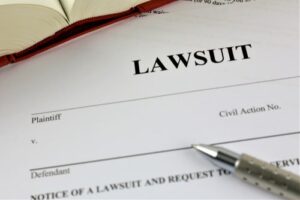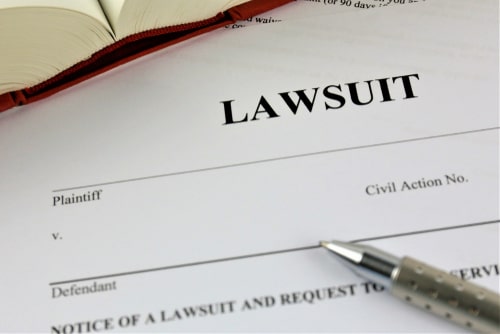 Virginia is an at-fault state. This means that if you are injured in a car accident that wasn't your fault, the negligent driver's auto insurance policy is expected to cover your medical bills as well as any other damages you have incurred. To accurately evaluate your claim, the insurance provider will need to see your medical records so they can assess the scope of your injuries.
Since it sounds so reasonable, the request may seem harmless enough when an insurance adjuster asks you to sign a form releasing your medical records to them. What they aren't telling you, however, is that the release form they want you to sign gives them unlimited access to your entire medical history.   
In most instances, even though the insurance adjuster has absolutely no right to access this information, it will not stop them from asking, and even pressuring you, into doing so. This unfettered access to your medical history is part of a ploy used to devalue your claim. Their real goal is to scrutinize your medical records to see if they can find a pre-existing condition on which to blame your injuries. If they are successful in their efforts, they will be able to devalue or outright deny your legitimate claim.
What Do I Do if I Am Asked to Sign Over My Medical Records?
Insurance adjusters are extremely well-trained negotiators. They know how to coerce, bully, and pressure car accident victims who likely don't know any better. Even as you are still in the hospital trying to recover, an adjuster will show up, clipboard in hand, and politely ask you to waive your rights. If you decline, they may try to strong-arm you by claiming that you won't get any compensation if you don't do what they want. Do NOT give in to these basic scare tactics. 
When an insurance adjuster asks for your medical records, you should: 
Tell Them No:

You do not have to comply with this request. Even if they try to threaten or pressure you, you should firmly tell them you are not signing anything until your attorney has looked it over. 

Be Careful:

Adjusters have a litany of ways to devalue or deny your claim. For example, they may ask you to provide them with a

recorded statement

, describing how the accident occurred and what your injuries are. They may also tell you that you should get a full medical assessment from an "unbiased" third-party doctor. Never agree to any of these demands without first speaking to a qualified attorney. More often than not, these requests are the insurance company's way of fishing for potentially harmful information. Once you provide the insurance adjustor with your medical history, an additional medical examination, or a recorded statement, they have more than enough information to find something they can use against you.  

Speak With a Lawyer:

Insurance carriers are aware that an experienced lawyer from Shapiro, Washburn & Sharp will already know what's in their bag of tricks. We make sure that our client's rights are protected and won't let the insurance provider escape responsibility. If they are not willing to negotiate in good faith, we will take them and the negligent driver to court.
Your Best Chance at Recovery After a Virginia Car Accident
If you attempt to negotiate with the insurance carrier without the help and guidance of a reputable Virginia car accident lawyer, you are jeopardizing your chances of receiving maximum compensation by doing things such as handing over your medical records. Even if the insurance company offers you a settlement, it will undoubtedly not be enough to cover your damages. 
The law firm of Shapiro, Washburn & Sharp can help you secure the financial recovery that you need and deserve. Our Virginia personal injury lawyers can manage the investigation into your accident, handle the paperwork, meet all necessary deadlines, and expertly negotiate a fair settlement while you focus on your physical recovery. If you were injured in a Virginia car accident, call us at (833) 997-1774 to schedule a free review of your potential case.  
Related Content