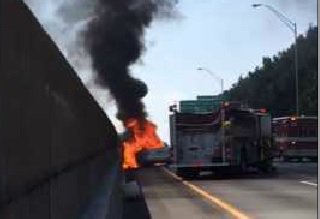 During emergencies, we expect equipment such as fire extinguishers to protect us from harm. But it appears a Norfolk, Virginia (VA), company hired to check those important pieces of equipment may have failed in its duty, putting people in harm's way.   The federal government has issued an advisory warning stating that fire extinguishers inspected by Atlas Fire Protection of Norfolk, may not have been properly tested, the Virginian-Pilot reported. The advisory further cautioned that anyone with a fire extinguisher that was serviced by Atlas between 2007 and 2011 year should consider it unsafe and consider contacting the fire department for assistance.
As experienced Virginia (VA) defective product attorneys, my colleagues and I take such warnings very seriously. A defecient inspection of fire extinguishers could mean there are dangerous and defective pieces of essential safety equipment out there. Atlas Fire Protection is already facing criminal action, according to the Pilot. Any injury caused by an incorrectly inspected fire extinguisher, could also lead to a lawsuit.
We have reported on a number of dangerous and defective products whose use led to injuries and deaths. Recently, we reported on how John Deere recalled more than 15,000 lawn tractors equipped with potentially dangerous defective mower blade breaking mechanisms. Also, sadly, in the case of recalled gel fuel used in decorative flame pots, 63 people have been injured and 2 have died.
Frequently, regulatory agencies and companies act too slowly. Recently, our Virginia (VA) defective product attorneys reported on how Black & Decker was fined $960,000 for not acting aggressively to get defective Grasshog XP trimmer/edgers that were the cause of more than 150 cut and laceration injuries off the market. The tool manufacturer had been aware of this serious problem for 3 years before issuing a recall.
To learn more, read this FAQ about defective products and legal liability.
DM