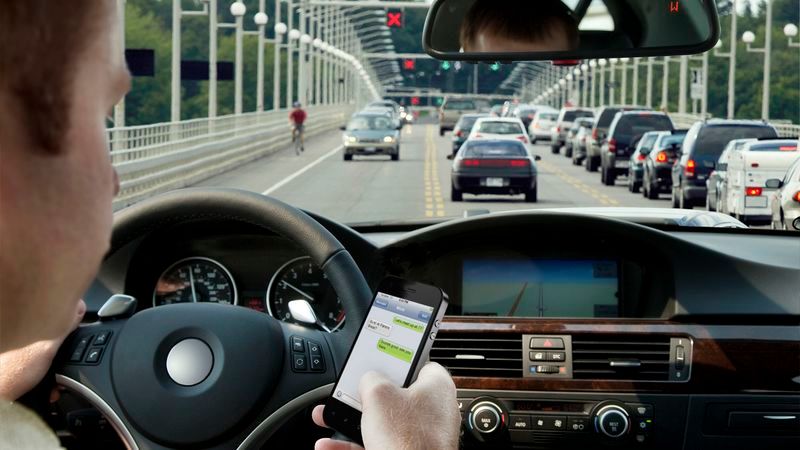 The statistics are overwhelming about the risks of distracted driving. In one year alone, approximately 3,500 people are killed and almost 400,000 people injured in car crashes caused by distracted drivers. Although the majority of people agree that texting and driving is dangerous and can cause serious car accidents, a new study reveals that, despite those known dangers, many drivers are confident in their own ability to text and drive. The study was conducted by Progressive Insurance, who surveyed 1,000 drivers who were 18 years of age or older. None of the participants were customers of the insurance company.
Distracted Driving Study
In the study, most of the drivers surveyed agreed that distracted driving was one of the most common causes of car accidents, and a whopping 90 percent said the activity should be illegal. Yet one-third of participants are confident in their own ability to be able to safely text while they are driving.
This was particularly true of younger drivers, with more than 60 percent of participants expressing confidence in their ability to text and drive and only 5 percent of those 55 and older expressing the same confidence. Yet, 65 percent of those younger drivers agree that this is the most common reason car accidents occur.
Twice as many men than women were more inclined to voice confidence in their abilities to text and drive, yet almost 90 percent of male participants agreed that texting and driving should be illegal, while 97 percent of the women agreed.
The study also asked participants about other types of behaviors that drivers engage in that could distract their focus from the road. The percentage of participants who said it was okay to engage in those activities include:
Listen to music while driving: 43 percent
Use a map while driving: 30 percent
Make a call while driving: 25 percent
Distracted driving behaviors drivers admitted to include:
Use a map app at a traffic light: 37 percent
Use a map app while driving: 35 percent
Check an app at a traffic light: 22 percent
Check an app while stopped in traffic: 21 percent
Use phone virtual assistants to search for a contact in order to make a call: 19 percent
Despite these high percentage rates of what drivers think it is okay for them to do while driving, 62 percent of drivers said they were concerned when they saw another driver texting. Fifty percent of those drivers said that feeling of concern was then followed by anger.
Dedicated Representation
This study appears to confirm that many drivers still have not gotten the message of how dangerous it is to put their smartphones away while driving. If you have been injured in a car accident caused by a distracted driver, contact a Virginia car accident attorney to find out what legal options you may have.
Here at Shapiro & Appleton, we have been advocating for injured clients for more than three decades and will do all we can to ensure you receive the best possible outcome under the circumstances of your case. If you would like to meet with one of our skilled Virginia car accident attorneys to find out how we can help, call us today at (833) 997-1774 for a free case evaluation.