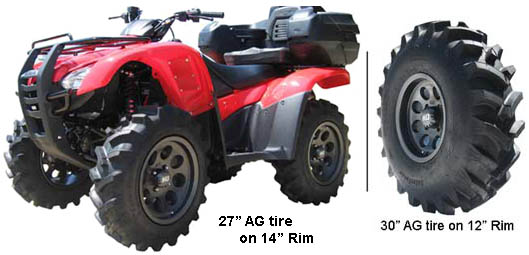 A Norfolk man was operating an all-terrain vehicle when he slammed into a wall in the 300 block of Naval Base Road, according to the Virginian-Pilot. The impact of the ATV crash killed the 22 years old. My sympathies go out to the man's friends and family.
ATV accidents resulted in 377 fatalities during 2008, according to the Insurance Institute for Highway Safety. Off-road vehicles present the same risks as motorcycles in terms of exposure to injury in a serious accident. Just because it has three wheels or four wheels instead of two wheels does not change the fact that one error can lead to a major wreck and opening your body to potential damage. You have to exercise caution and adhere to basic safety principles.
Here are the ATV regulations in Virginia from atvsafety.gov:
In Virginia, ATVs over 50 cubic centimeters and purchased on or after July 1, 2006 required to be titled.
All ATV riders must wear helmets.
No one under 16 may operate an ATV. Children between the ages of 12 and 16 may operate ATVs of no more than 90 cubic centimeters. Children less than age 12 may operate ATVs of no more than 70 cubic centimeters.
No passengers are permitted on an ATV at any time, except if ATV is designed to be operated with a passenger.
ATV use on public highways is prohibited, except to cross public highway roads, for agricultural purposes, or while in Buchanan County.
You also need to perform adequate research before purchasing an ATV. There have been numerous recalls on various ATV models so don't make the mistake of purchasing an ATV that falls under the lemon category.
LEARN MORE