With more than 400,000 vehicles passing through every weekday, the interchange at I-264/I-64 has been cited as the busiest interchange in Hampton Roads. It has also been named the second busiest in Virginia. But that distinction also makes it one of the most dangerous stretches of road to drive on and has the most recorded car accidents in the entire state so far this year.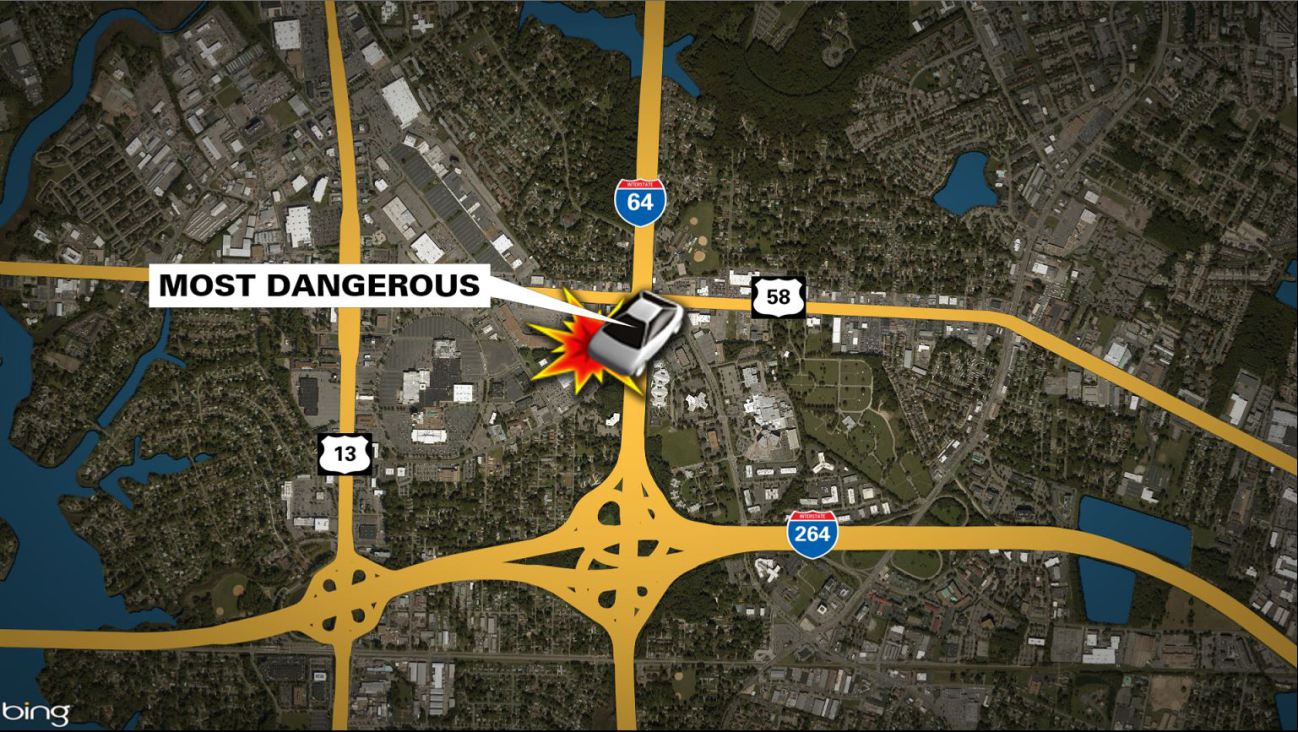 One of the worst spots in that area is the hill on I-64 East. An all too common scenario that numerous drivers have experienced is as the traffic slows down and begins backing up during heavy commute times, too many drivers coming up to the hill don't realize the traffic has stopped and have not adjusted their speed, leading to so many crashes that the Virginia DMV has designated that spot as the number one car accident spot in Virginia, with 119 crashes at the location from January 1 to October 29.
Car Accident Injuries
Our Virginia Beach-Norfolk accident attorneys have many clients who were injured in car crashes on the I-264/I-64 and understand the physical and financial issues a crash like this can have on a victim. Many of these accidents are rear-end collisions, where the victim's vehicle has stopped or slowed down significantly because of traffic and is slammed into from behind by an unaware driver who is still traveling at a high rate of speed. Some of the most common types of injuries victims of these types of accidents can sustain include:
Brain injury;
Broken bones;
Facial disfigurement;
Head injury;
Internal injuries;
Paralysis;
Spinal trauma; and
Whiplash.
Recovery from these injuries is painful and take months – sometimes years – before the victim is well again. Depending on the severity of the injury, a rear-end car crash victim can be left with permanent disabilities that leave them unable to do many of the activities they were able to do before the crash.
Contact a Virginia Personal Injury Attorney
If you have been injured in a Virginia Beach-Norfolk car crash, contact one of our skilled Virginia car accident attorneys to find out what financial compensation you may be entitled to for your injuries. We have successfully represented many victims who have been injured because of the negligence of another party and are available to discuss how we can help you. Our personal injury law firm also serves clients in the Chesapeake, Richmond, and Roanoke areas.