A case that sadly highlights the need to the question whether a person who survives a car crash with injuries can file insurance claims against a driver who died occurred in Franklin County, Virginia (VA). According to news reports, a woman ran off the side of the highway, overcorrected and slammed into an oncoming pickup truck. The man driving the pickup went to a local hospital. The woman who lost control of her car lost her life at the scene of the accident.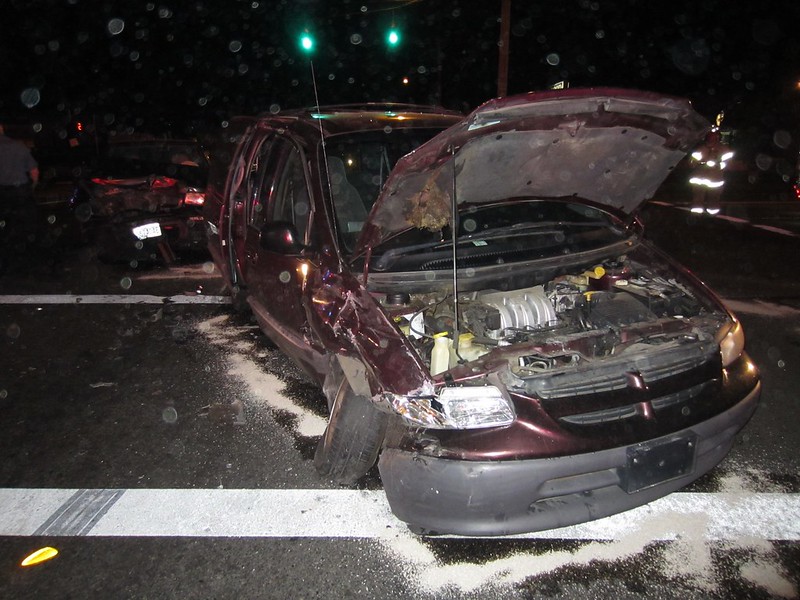 Securing compensation for the injured pickup driver would seem fairly simple. The other driver caused the wreck. Additionally, the person's injuries resulted directly from the collision and were serious enough to require hospital treatment. At a minimum, the innocent victim should be able to receive settlements for medical costs and pain and suffering. The settlement might also include money to replace lost wages and to pay for truck repairs or a new vehicle.
LEARN MORE
The death of the at-fault driver, however, may complicate the claims process. The injured person can still file insurance claims and, if a settlement cannot be reached, pursue a personal injury lawsuit. The complications will primarily involve coverage limits.
Insurance Coverages Remain in Effect
Virginia drivers and car owners should all know that the state requires auto insurance. Specifically, as explained on the Department of Motor Vehicles websites, drivers must carry minimum coverages of
$25,000 in liability insurance to compensate a person they injury or kill by causing a crash,
$50,000 in liability insurance to compensate two or more people, and
$20,000 in property damage insurance.
Drivers can pay for more coverage in each category. Whatever insurance the woman who caused the crash in Franklin County carried would remain in effect until all legitimate claims for medical expenses and other forms of compensation were resolved by a settlement or a ruling in a lawsuit.
Despite this, the injured victim could still find themselves in financial difficulties. Insurance companies have no legal obligation to settle claims for amounts that exceed their clients' coverages. So, if the person injured in the Franklin County crash incurred medical expenses in excess of $25,000, they could still owe big on medical bills if the deceased woman carried only the minimum required liability coverage.
Virginia Crash Victims Have Recourse to Uninsured and Underinsured Motorist Coverage
Each auto insurance policy issued in Virginia must provide uninsured and underinsured motorist (UM/UIM) coverage. The reason for this is twofold.
First, the state allows drivers to pay an annual uninsured motorist fee in lieu of carrying auto insurance. The UM/UIM coverage ensures victims of uninsured drivers can use their own auto insurance policies to cover crash-related expenses. UM coverage also proves essential for victims of hit-and-run drivers.
The second reason Virginia drivers must carry UM/UIM coverage should be obvious from the earlier discussion of coverage limits for at-fault drivers. Filing an underinsured motorist claim with one's own insurer makes it possible to pay crash-related expenses that a settlement from or judgment against the at-fault driver's insurance company would not.
Even in this type situation, the claim is still against the responsible driver, What this means in ractical terms is that the injured victim's own insurance company provides insurance in the higher amount. This works by the victim's own insurance company retaining a lawyer to represent the uninsured or underinsured motorist.
The amount of available UM/UIM insurance coverage depends on the limits in the victim's policy.  It is worth noting in conclusion that insurance companies treat UM/UIM claims as ones they can reject ot settle for minimal amounts. Collecting on a UM/UIM claim still requires presenting evidence of another driver's fault, serious injuries, economic losses, and physical pain and emotional distress. Consulting and partnering with an experienced Virginia personal injury attorney will make it easier to navigate the UM/UIM claims process.
EJL