Nine motorcycle passengers died in crashes on Virginia roads and highways during 2019. That same year, another 105 people riding behind motorcycle operators also suffered injuries that were serious enough to require hospital treatment.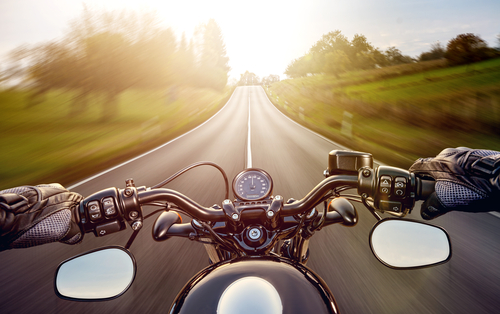 So, who is liable for compensating these victims? The answer depends on the why and how the collision occurred. The driver of a car or truck can be held responsible for a multivehicle crash. When the motorcycle is the only vehicle involves, the person in the operator's seat could be held liable. In rare instances, unsafe road conditions can make the city or state responsible for creating dangers that a motorcyclist could neither recognize nor avoid.
LEARN MORE
As for why wrecks happen, consider this list of the top five driver actions that the Virginia Department of Motor Vehicles cited as the cause of 2019 crashes
Following too close, which increases the risk for rear-end collisions;
Failure to yield right of way, which is the number-one reason drivers hit motorcyclists while turning;
Ran traffic control, which is related to the well-documented problem of people behind the wheels of cars and trucks simply not seeing motorcycle riders;
Improper lane change, which is related to the fact that motorcycles are small and easily disappear in drivers' blind spots; and
Speed too fast, which sets the stage for following too closely, failing to yield right of way, blowing through stop signs and red lights, and needing to quickly change lanes.
Unsurprisingly, the list of reasons that motorcyclists cause crashes is identical. People make the same errors regardless of which type of vehicle they operate.
When a driver is clearly at fault for causing a crash that leaves a motorcycle passenger injured, the crash victim can file a claim against the driver's insurance. The request for compensation can include the payment of medical bills, the replacement of lost wages and future earnings, and money for pain and suffering.
Virginia law requires all drivers to carry a minimum of $25,000 in liability coverage. The state also requires each auto insurance policy to include uninsured and underinsured motorist coverage. This can be invoked when the person who causes the wreck and inflicts injuries is not insured or carries only the minimum liability coverage.
When a motorcycle operator is clearly at fault, the injured motorcycle passenger should be able to file a claim against the motorcyclist's insurance. According to the Virginia DMV,
Before you can register your motorcycle, you must certify that it is insured with a company authorized to do business in Virginia. Vehicles registered in Virginia must remain insured during the entire registration period.
Nothing about a motorcycle crash is good news, but the availability of insurance coverage at least makes the news less terrible for injured passengers.
EJL
CT