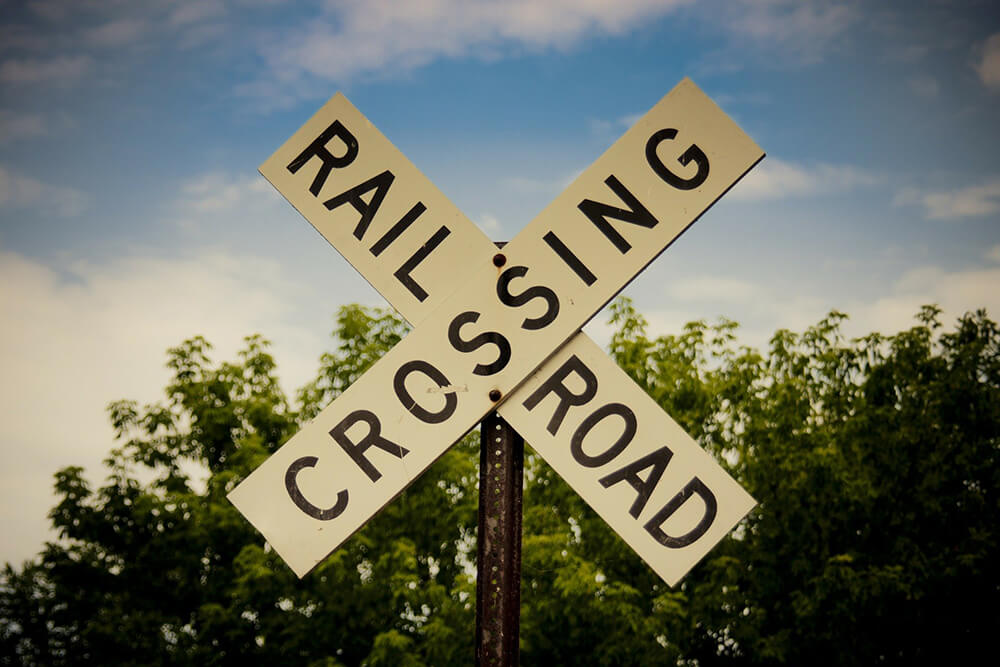 A 45-year-old man was killed, and his child injured when their vehicle was struck by a train at the New Kent railroad crossing at Rockahock and Outpost Roads. According to police, at approximately 5:45 p.m. on June 24, Kevin A. Pence, of Mechanicsville, was headed south on Outpost in a Chevy Suburban that was partially across the train tracks when the passenger train, which was headed west, slammed into the vehicle.
The victim was not wearing a seatbelt at the time of the crash and was ejected from the Suburban. He was transported to a hospital where he later died from his injuries. The child, secured in a child seat in the back of the Suburban, was also taken to a hospital with injuries not thought to be life-threatening, however, police have released no other information regarding the child's age or condition.
Residents who live in the area were visibly shaken by the tragic train crossing accident. Several voiced their frustration over the lack of proper warning signals at the New Kent crossing. There are no flashing lights or barrier arms to warn drivers that a train is approaching, only two stop signs on each side of the crossing, which residents say is not enough.
According to residents interviewed at the scene of the Virginia train accident, there are more than 400 people who live in the area who are vulnerable and unprotected because of the lack of warning signals. New Kent Crossing is a private crossing owned by CSX and despite resident's pleas to the company for years to do something, those pleas have fallen on deaf ears.
Victims getting killed also appear to have failed to motivate CSX to install warning signals. So far this year, out of the eight reported train and car collisions that have occurred in Virginia, two have been fatal. Both of those fatal train crossing accidents happened at the New Kent training crossing at Rockahock and Outpost Roads.
Railroad Crossing Accidents
According to the U.S. Department of Transportation (DOT), there are almost 6,000 train-car crashes each year. The majority of these accidents occur at railroad crossings and are responsible for about 600 deaths and 2,300 injuries. More than half of all fatal train accidents happen at railroad crossings that do not have active and proper safety warnings or have no safety devices at all.
Railroad companies have a legal responsibility to always operate in a safe manner. Whenever a train is crossing through an intersection where there may be vehicles, there is an implicit risk to the public. The railroad company is responsible for ensuring that all safety precautions are taken in order to prevent tragedies such as the one at the New Kent crossing. When a company fails to take adequate care to protect the public and that failure results in death or injury, the company should and can be held legally and financially liable for losses victims and their families sustain.
Contacting a Virginia Train Accident Attorney for Legal Help
Our condolences go out to the victim's family over the devastating loss they have suffered. While there is no amount of money that can ever make up for the death of a loved one, in a case like this, where there has been a history of lack of action by the railroad company despite similar incidents, the family should seek out the advice of a Virginia wrongful death attorney to find out what their legal options are for financial justice for the death of their loved one.
If you have lost a loved one in a train or any other type of accident caused by another party, contact Shapiro, Washburn & Sharp to schedule a free and confidential consultation to discuss what legal recourse you may have.
RELATED CONTENT