Losing a loved one is devastating, and nobody should have to go through this alone. If you have lost somebody that you care about as a result of the actions of another individual or entity, you need to seek assistance from a skilled Virginia Beach wrongful death attorney as soon as possible. At Shapiro, Washburn & Sharp, our personal injury lawyers in Virginia Beach will help you pick up the pieces of your life and assist you through the grieving process. To do this, we need to make sure that those responsible for your loved one's death are held accountable for what happened.
Virginia Beach Wrongful Death Case Results
Our team of Virginia Beach wrongful death attorneys published an in-depth legal guide to help people who are struggling with the loss of a family member or loved one from a sudden, unexpected accident. 
When you order the guide, a PDF copy will be e-mailed to you immediately. 
Virginia Beach Wrongful Death Resources
Why Choose Shapiro, Washburn & Sharp for a Virginia Beach Wrongful Death Case?
At Shapiro, Washburn & Sharp, our team has a combined total of more than $100 million in settlements and jury verdicts returned for clients.
We have more than 75 years of combined legal experience, and our wrongful death lawyers are licensed to practice law in Virginia and North Carolina.
Our accident attorneys in Virginia Beach believe in providing the highest level of personal client services, and we attempt to treat every client like family.
How Will A Virginia Beach Wrongful Death Attorney Help Your Claim?
Wrongful death claims in Virginia Beach must be handled with the utmost care. A skilled wrongful death lawyer will be able to handle every aspect of these claims on behalf of grieving family members. This complex process will include an injury law attorney:
Conducting a complete investigation into the incident in order to determine liability.
Working with trusted economic and financial experts who can evaluate the estate and determine the value of the claim.
Vigorously negotiating with the insurance company and at-fault parties to recover full compensation on behalf of family members and the estate.
Preparing the case for trial to ensure family members are treated fairly throughout the entire process.

Who Can File a Wrongful Death Case in Virginia Beach?
Let's turn to Virginia state law (Va. Code § 8.01-50) to examine these claims. We can see that a wrongful death lawsuit can be brought when a death is caused by the "wrongful act, neglect, or default" of another individual, business, or entity. In Virginia, the circumstances of the death must be so that the deceased would have been able to pursue a personal injury claim against the alleged negligent party had they lived. Because the injury victim is no longer able to file a claim on their own, another individual will have to step in and file the claim.
In some states, the surviving family members of the deceased are allowed to file wrongful death claims.
However, in Virginia, a wrongful death action has to be filed by the personal representative of the deceased's estate. The exception to this is when a fetus dies due to a wrongful act of another. In those situations, the mother is allowed to file a wrongful death claim. Even though a personal representative is responsible for filing the wrongful death claim in Virginia, any damages awarded will go directly to the deceased person's beneficiaries.
Beneficiaries in these situations typically include family members or dependents of the deceased. Often, this includes:
The spouse of the deceased
Children of the deceased
Grandchildren of the deceased if the deceased's children are also deceased
If there is no surviving spouse, children, or grandchildren, then the surviving parents and siblings of the deceased or any relative who was dependent on the deceased and shared a household with them are allowed to become beneficiaries.
What Are The Most Common Types Of Wrongful Death Cases in Virginia Beach?
Wrongful death cases in Virginia Beach can arise in a number of ways. At Shapiro, Washburn & Sharp, our attorneys have extensive experience helping family members and estates of those who have lost their lives due to the following:
Car accidents
Commercial truck accidents
Pedestrian accidents
Electrocution
Defective medications
Faulty medical devices
Medical Malpractice
Nursing home abuse
Boat or watercraft incidents
Compensation Available After In A Virginia Beach Wrongful Death Case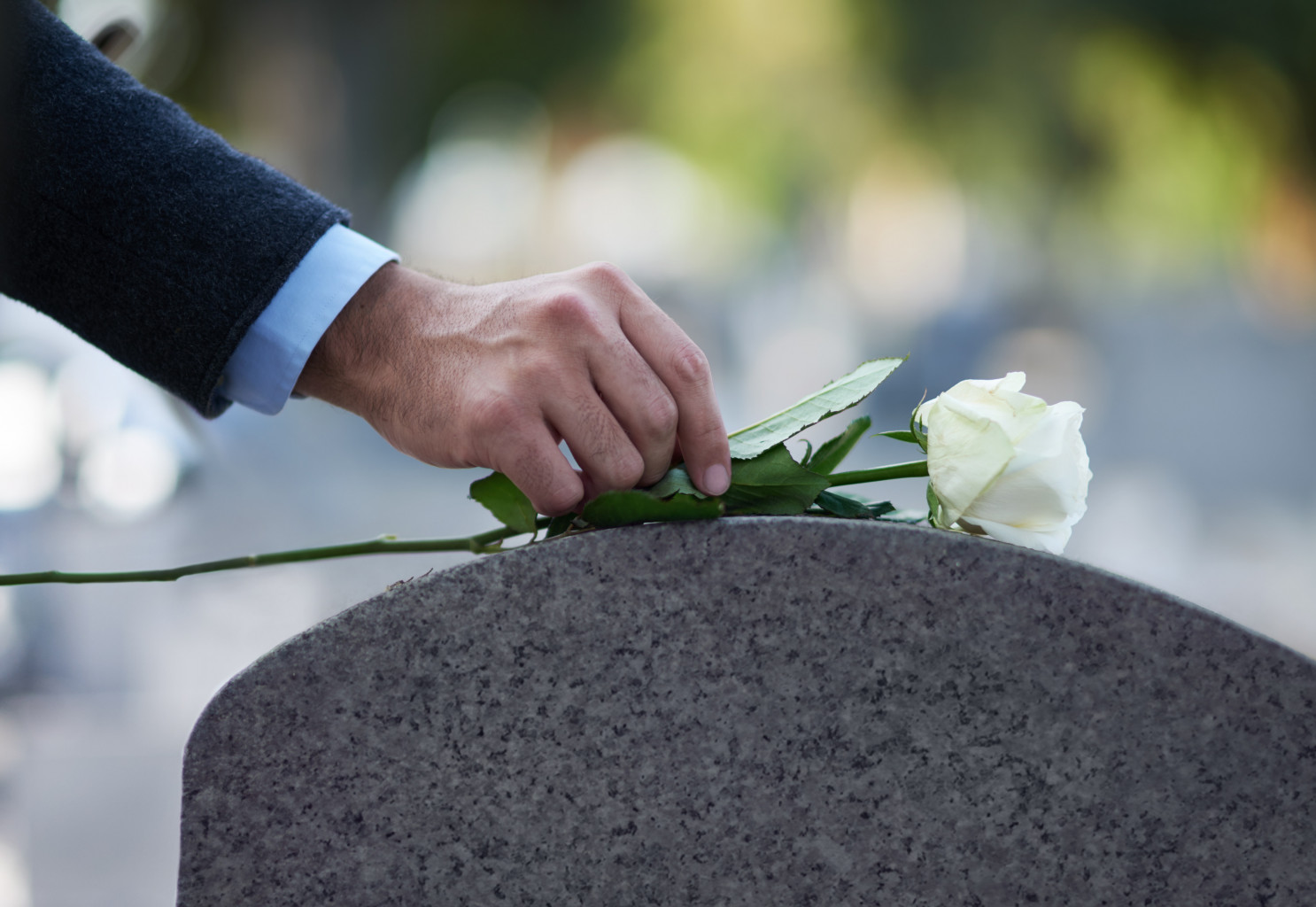 As the family member or spouse of someone who was killed in an accident that wasn't their fault, you are entitled to monetary compensation for the loss you've suffered. This could include:
Funeral costs and burial expenses.
Medical bills accumulated after the accident but before the death.
Loss of support and other monetary losses.
Loss of future income.
Loss of medical benefits, retirement benefits, and other benefits.
Loss of companionship and affection as well as other emotional damages.
Is My Wrongful Death Claim A Criminal Case?
It is not uncommon for there to be criminal charges filed against a person responsible for the death of someone else. We need to distinguish between criminal charges filed against an individual and civil wrongful death claims. These are two separate actions. Law enforcement officials and prosecutors are responsible for filing criminal charges against a person responsible for the death of another. A wrongful death claim can be filed in civil court regardless of whether or not the person responsible for the death faces criminal charges.
Additionally, even if a person is found not guilty in a criminal court for a death, they could still be held accountable for the death in civil court through a wrongful death claim.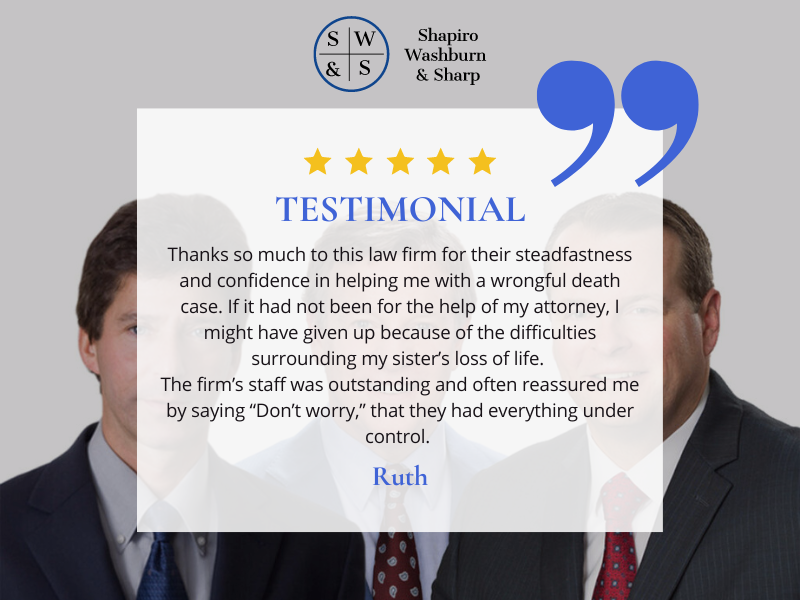 What Is The Time Limit for Filing a Wrongful Death Claim in Virginia Beach?
Family members and estates of deceased individuals need to be aware that they have a limited amount of time to file a wrongful death claim in court. The Virginia wrongful death statute of limitations is two years from the date an injury occurs.
If these claims are not filed within this two-year timeframe, beneficiaries and estates of the deceased will likely not be able to recover compensation for their losses. There are various exceptions in place related to these claims, and we strongly encourage you to contact a wrongful death attorney who can examine your claim and determine the best steps moving forward.
Contact a Virginia Beach Wrongful Death Attorney Today
If you have lost somebody you care about as a result of the intentional actions or negligence of someone else in the Virginia Beach area, reach out to the team at Shapiro, Washburn & Sharp for help as soon as possible. Our attorneys have extensive experience handling complex wrongful death claims throughout the Commonwealth of Virginia, and we want to make sure that you recover the compensation that you are entitled to for your loss.
We understand that no amount of financial compensation will reverse what happened, but a wrongful death claim can help bring closure to you and your loved ones. When you need a Virginia Beach wrongful death lawyer, you can contact us for a free consultation by filling out the contact form below or calling us at (833) 997-1774.