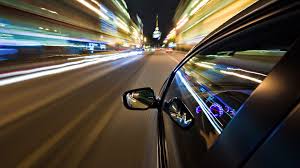 When you speed, you are not just putting your life at risk. Claudia Cabrera Quiroz was the passenger in a Chevy Malibu that was being driven at a high rate of speed. The driver wound up slamming into a parked van on Fulton Street in Elkhart, Virginia (VA) and then hit a tree/  This force of collision wound up splitting the car in two.
Mrs. Quiroz, originally from Alexandria, VA was killed while the driver survived. Mrs. Quiroz was only 36 years old.  In 2009, 302 people were killed and over 15,000 people were seriously injured in car wrecks involving a speeding driver. On average, two people in Virginia die every day in car crashes, according to the VA DMV.
Unfortunately, Mrs. Quiroz will become a statistic due to the reckless behavior of another person. It is frustrating to hear about these types of car crash deaths since the vast majority are preventable. All that may be needed to circumvent such a tragedy is for the driver to slow down and actually obey the speed limit.  
My deepest sympathies go out to the Quiroz family. Losing a loved one is always difficult, but it is especially gut wrenching when the loss is so sudden and the cause of death lay at the hands of a careless driver.