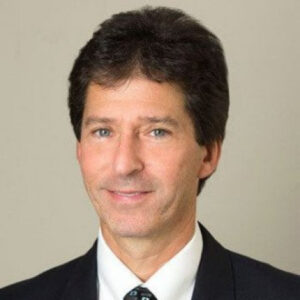 Shapiro, Washburn & Sharp is proud to announce that Rick Shapiro has been selected for the 2022 Class of "Leaders in the Law" by Virginia Lawyers Weekly. Thirty-three honorees, including judges and lawyers, are being recognized for their outstanding contributions to the practice of law in Virginia. This accolade is also a reflection of an honoree's impressive leadership and accomplishments within the Virginia legal community, including setting an example for other attorneys in and around Virginia.
For more than two decades, Rick has focused his practice on personal injury and wrongful death law, fighting for accident victims and their families, and getting them the financial compensation they deserve.
He is a Board-Certified Civil Trial Advocate by the National Board of Trial Advocacy (ABA Accredited) and has litigated injury cases throughout the eastern United States for over 20 years. As a trial attorney, he has successfully won appeals before the West Virginia, North Carolina, Tennessee, and South Carolina Supreme Courts, as well as before the Fourth Circuit Court of Appeals.
In addition, Rick is a writer and lecturer. He has lectured to attorneys on various legal issues before the Virginia Trial Lawyers Association, American Association for Justice, and other national and state attorney organizations. He has co-authored a treatise on railroad health and safety, published in American Jurisprudence Trials, and has written two fiction thrillers.
Along with being an accomplished attorney and author, Rick is also an inventor, holding an impressive 18 U.S. patents, as well as several international patents, on compact, folding wheel technology for wagons, carts, and baby strollers.
The following are results from just a few of the hundreds of personal injury cases Rick has successfully negotiated:
Call Shapiro, Washburn & Sharp Today
Rick is dedicated to making sure accident victims and their families receive the financial justice they deserve. Whether a client has been injured in a car, truck, pedestrian, or any other type of accident, he works diligently, negotiating a settlement that is in the best interest of the client but will not hesitate to bring a personal injury claim to trial if the insurance company fails to negotiate in good faith.
If you or a loved one has been injured, call Rick today at 833) 997-1774 to schedule a free and confidential case evaluation and find out how he can help with your Virginia or North Carolina personal injury case.
FREE INJURY GUIDES