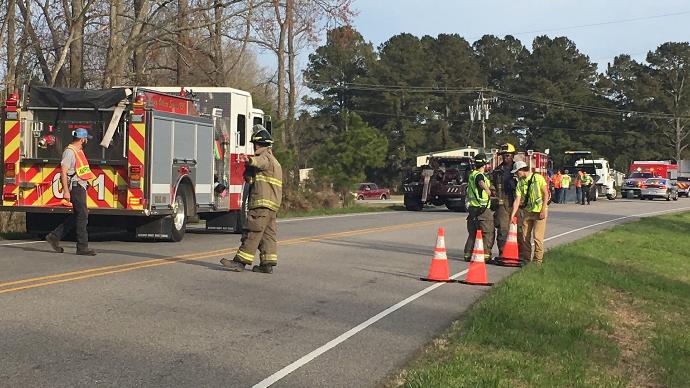 Police report that several people were injured in a car accident on Highway 33 in Pitt County near the border with Chocowinity. The crash occurred at approximately 4:30 in the afternoon on Thursday afternoon. Seven people were injured in the crash and two of those victims were transferred to Vidant Medical Center in Greenville. An investigation is currently underway to determine the cause of the accident.
If you have been injured in a car accident caused by another driver, what legal recourse do you have for all the losses these injuries may cause you? Who will pay your medical bills? How will you pay your bills if you aren't receiving a paycheck because you cannot work? What about all the pain the injuries are causing you? All of these factors that result from car accident injuries may seem unfair to a victim to shoulder the burden for. The state of North Carolina agrees and this is why there are laws in place that allow a car crash victim to pursue damages against the at-fault driver.
I've Been Injured. What Can I Do?
A North Carolina car accident attorney can explain what legal options you have that are specific to your case. In general, the following options are available to pursue damages for medical bills, loss of wages, and other losses you may have suffered:
File an insurance claim against the at-fault driver's insurance policy. If the damages you have suffered are more than the maximum limit the other driver carries on their vehicle liability insurance policy, then you may have to file a claim with your own insurance company, as well.
File a personal injury lawsuit with the court. It is not uncommon for insurance companies to refuse to negotiate in good faith. In these cases, your N.C. injury attorney can file a lawsuit on your behalf and pursue financial compensation for your losses via litigation.
File a claim/lawsuit for a product liability case. If the accident was due to a defective or dangerous part, you can pursue damages against the manufacturer who designed/produced that part.
Speak with a Carolinas Injury Attorney
No matter what legal avenue you decide to go down, your chances of success of receiving the amount of financial compensation you deserve are greatly increased if you have a North Carolina car accident attorney advocating for you in negotiations with the insurance company.
At Shapiro & Appleton, we have been fighting for accident victims for more than three decades and will work diligently to get you the amount of compensation you deserve for your losses. Call our office today at (833) 997-1774 for a free and confidential consultation to find out how our legal team can help.