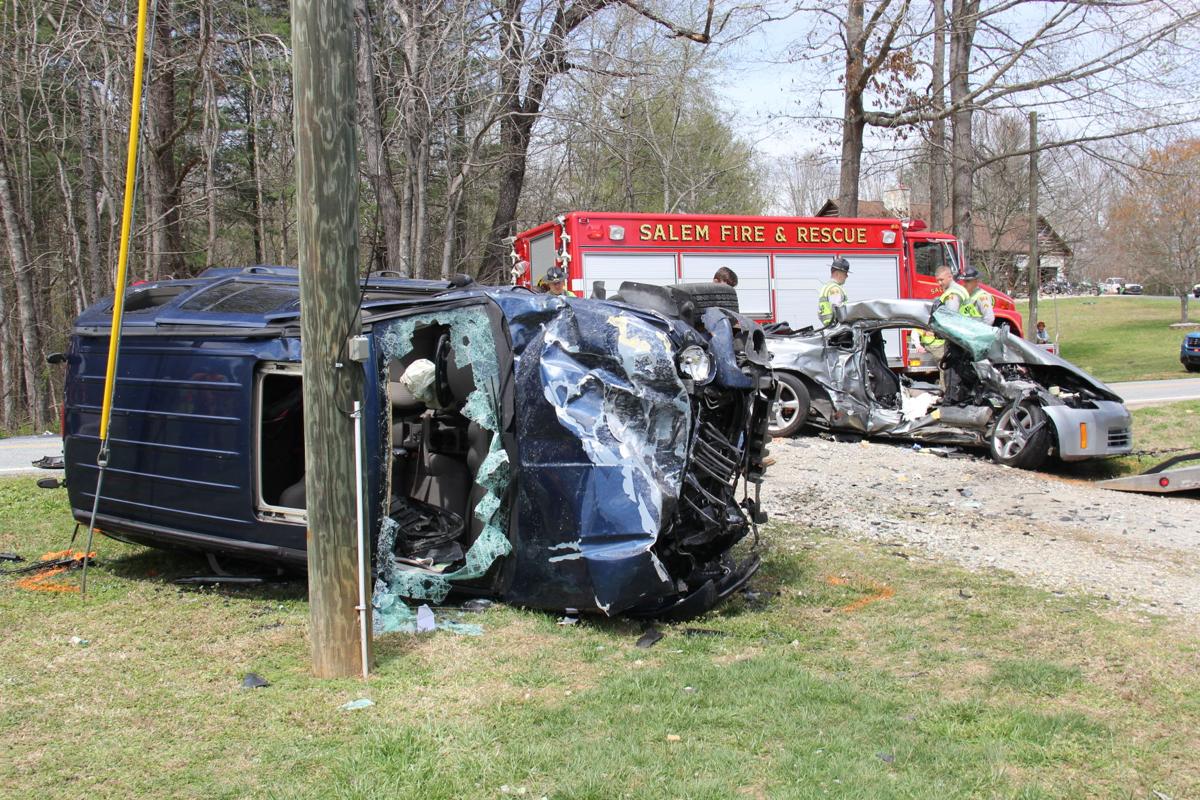 Two people were killed Friday in a crash that police say happened because one of the drivers was speeding. According to information released by N.C. State Highway Patrol, the fatal crash occurred in the 500 block area of Pete Brittain Road on Morganton, at approximately 1:30 p.m.
A Nissan 350z was traveling west at more than 80 mph when the driver overcorrected, causing the vehicle to turn sideways. The passenger's side of the car smashed into a Jeep Liberty traveling in the other direction. A mother and her two young daughters, who were in the backseat, were in the Jeep. The collision caused the Jeep to flip over, landing on its side, stopped by a utility pole.
Police say the driver of the Nissan and his passenger died upon impact. Because the collision's hit the passenger's side of the Nissan, the airbags in the car never deployed.
The mother suffered a broken foot and one of the daughters was airlifted to a local hospital. No information was provided by police about the victims, but police did say none of the injuries were life-threating.
Pursing Damages in a Crash Caused by Speeding
According to national statistics, speeding is the second leading cause of car crashes. Despite the known dangers, drivers still continue to speed. Many of these drivers never consider that there has been much thought and planning for the posted speed limit of the road they're on, including traffic volume, blind spots, pedestrians, and the number of lanes on the road.
When a driver is speeding and is in a crash, the odds that there will be serious or fatal injuries spike compared to crashes of drivers traveling at or under the posted speed limit. A driver who is speeding is disobeying the law and exhibiting blatantly negligent or reckless behavior.
North Carolina law allows victims of crashes to pursue damages against the at-fault driver for any losses they suffer because of those injuries. If the victim dies, then their family can file wrongful death lawsuit against the driver.
Contact an NC Car Accident Attorney Today
Any type of accident claim can be complex and although the law does not require the victim to retain the services of a North Carolina personal injury attorney, in the majority of cases, the settlement or award amount is usually higher than if the victim tries to settle the case on their own.
The legal team from Shapiro & Appleton have been advocating for injured clients since 1985 and will do all we can to ensure you receive the best possible outcome under the circumstances of your case. If you would like to meet with one of our skilled North Carolina car accident attorneys to find out how we can help, call us today at 757-204-5231for a free case evaluation.