A single-vehicle crash Tuesday night killed both the driver and his passenger and police think speed was a factor in the fatal car accident. The crash occurred on State Route 626 (Jordan Store Road) in Louisa County at approximately 6:00 p.m.
Investigators say the 28-year-old driver, who lived in Fluvanna County was traveling down Route 626 with his 21-year-old female passenger, who was from Scottsville, and drove his 2009 Ford Focus through the intersection at Mallory Road and struck an embankment. Both the driver and victim died at the scene. Tragically, neither were wearing seat belts.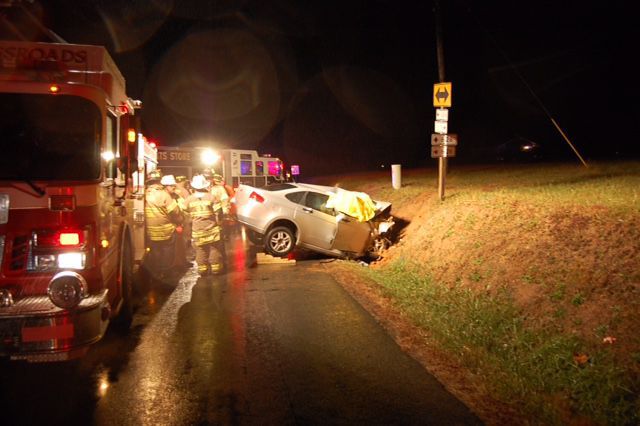 Obeying the posted speed limit is a preventable action people can take to decrease the risks of fatal car crashes. According to national statistics, more than 30,000 people die each year in motor vehicle crashes. At least 30 percent of people killed in auto accidents are victims of speed-related crashes. Speeding is also the number one cause of tractor trailer accidents.
 More than one-third of those victims between the ages of 13 through 44 are usually found not to be wearing seat belts. Other statistics show that during peak travel time – such as during the holidays – the number spikes to 60 percent of victims who are killed in car crashes fail to use their seat belts.
In the past, law enforcement has been aggressive in their effort to help educate the public and crack down on those drivers who choose to disobey the law, putting the rest of us on the roads at serious risk. Virginia State Police has actively participated in the national "Drive to Save Lives" campaign.
Virginia law enforcement has also promoted the "Click it or Ticket" campaign in order to encourage seat belt use. Failure to buckle up is a secondary offense in Virginia, meaning that police need to see another traffic violation before they can actually pull a driver over. They cannot stop a driver because they suspect the driver or passenger is not using their seat belt.
The last thing that families who lose a loved one in a fatal car crash can focus on are the financial and legal issues that loss may cause. Funeral and burial expenses, life-saving medical response expenses, and loss of income from that loved one are shockingly unexpected and can be even more overwhelming for families who are dealing with grieving and the emotional loss. A skilled Virginia wrongful death attorney can help with those burdens and handle those legal and financial issues, as well as ensuring the family receives the compensation they deserve for all of these devastating losses.