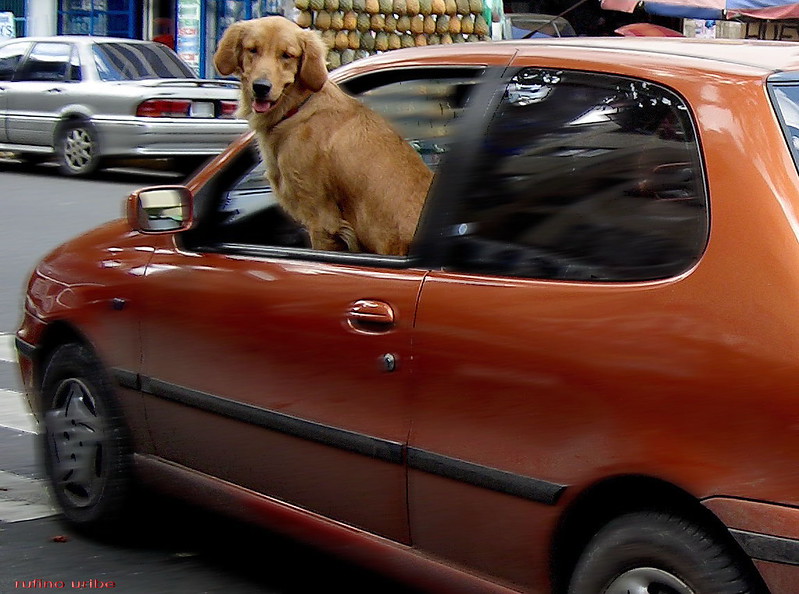 A travel tips article published in the Jan. 26, 2011, Los Angeles Times cast a spotlight on a underrecognized and largely unaddressed risk on America's roads and highways. Most significantly, "Experts Warn About the Dangers of Driving With Unrestrained Pet in the Car" quotes ASPCA Director of Applied Science and Research Katherine Miller sounding the alarm.
"An unrestrained pet can be hugely distracting—if he is seeking your attention, putting his face right in front of yours, starts chewing up the upholstery or is vomiting because he is carsick," Miller told the paper.
LEARN MORE
Too few drivers acted on the alert.
About seven years later, the carmaker Volvo, which made vehicle occupant safety practically its whole brand, commissioned a real-world study of how people travel with their pets. As summarized in an Aug. 26, 2019, Car & Driver article, researchers who recorded in-vehicle video discovered that "when the pets were allowed to roam freely throughout the car, unsafe driving behaviors more than doubled, the amount of time drivers were distracted more than doubled, and stress levels (measured by heart rates) increased for both humans and dogs."
All Distractions Are Dangerous
Drivers' use of smartphones to text, navigate and text draw most of the attention during discussions of distracted driving. But many other objects and behaviors take drivers eyes off the road ahead, divert their minds from the task of controlling their vehicle and remove their hands from the steering wheel. Unrestrained pets hit the trifecta.
A survey sponsored by AAA and Kurgo Pet Products revealed that nearly one-in-three people admit to driving with an unrestrained pet. Among those individuals, "65 percent have participated in at least one distracting behavior while driving with their dog:"
The most-frequently reported distractions created by pets were
Petting the animal while the car was moving (52 percent)
Allowing the dog to sit in the driver's lap (17 percent)
Giving food or treats to the dog (13 percent)
Playing with the dog (4 percent)
More Must Be Done to Reduce Distraction by Pets in Cars
Virginia lawmakers have consistently strengthened restrictions on texting and driving—often with an eye toward protecting pedestrians. The state, however, lacks a clear rule on restraining pets in moving vehicles.
In the absence of a state statute, a Department of Motor Vehicles web page advises
Pets, like children, should be safely restrained while traveling. All it takes is a sudden stop or turn to seriously injure your pet, not to mention what could happen if you got in an accident.
Unrestrained pets are also the cause of many accidents, as they can distract or even interfere with the driver's ability to control the vehicle. Today's pet restraints and car seats quickly and easily attach to a vehicle's seat belt, and provide plenty of freedom for the pet to sit up or lie down. Wire cages or plastic crates are also excellent choices to protect pets while traveling, as they shield pets from falling objects.
Following that advice will prevent many crashes, injuries and deaths (including harm to unrestrained pets who get thrown around inside vehicles during collisions). But until the recommendations have the force of law behind them, drivers remain free to ignore them.
EJL