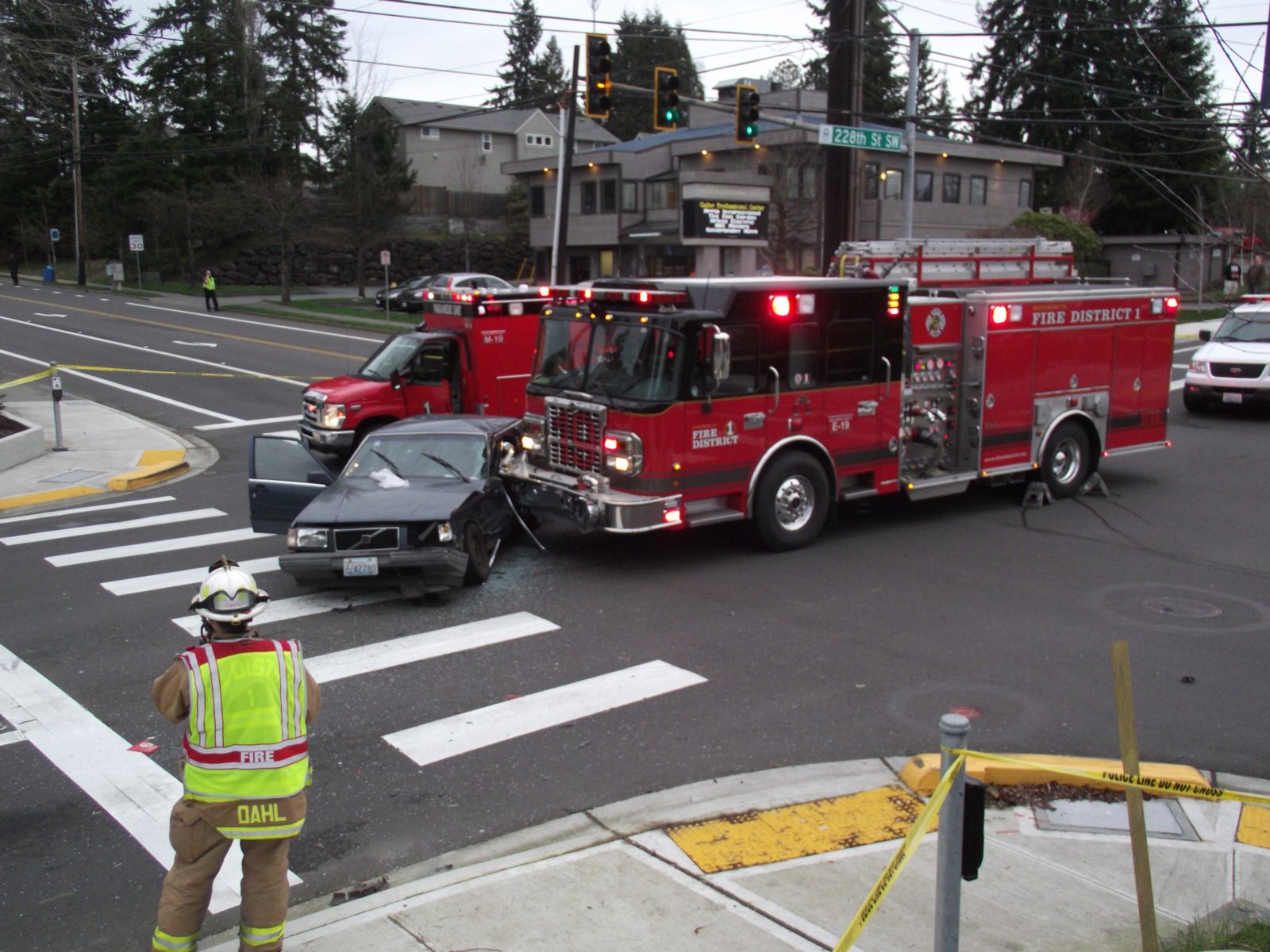 During the holiday season many drivers are distracted.  Thoughts of dinners, shopping and family celebrations are on their mind along with all the things they need to get done to achieve them.  No one can know for sure what preoccupations were on a driver's mind recently in Norfolk, VA when she crashed into a fire truck at the intersection of Hampton Blvd. and Baker Street.  But we do know that she and a child were seriously injured in the crash along with four Naval Support Activity Hampton Roads Fire and Emergency personnel members.
Traffic intersections are where the greatest percentage of major crashes involving emergency vehicles occur.  Data from the National Highway Traffic Safety Administration and the U. S. Fire Administration shows that fire apparatus crashes are the second leading cause of on-the-job deaths for firefighters. Some key findings from an analysis of NHTSA data for the period 2000-2009 shows:
There were roughly 31,600 crashes involving fire apparatus.
Forty-nine of those crashes resulted in at least one fatality to an occupant of the fire apparatus.
Approximately 70 percent of all fire apparatus crashes happened during emergency responses.
Rollover crashes account for 66 percent of all fatal fire apparatus crashes.  Because most fire apparatus has a relatively high center of gravity, especially pumpers, they are extremely susceptible to rollover in a side-impact crash.
As Virginia car accident injury lawyers we know that upon the approach of any emergency vehicle that is giving an audible signal by siren, exhaust whistle, or air horn and displaying a flashing, blinking, or alternating emergency light or lights that the driver of every other vehicle shall, as quickly as traffic and other highway conditions permit, drive to the nearest edge of the roadway, clear of any intersection of highways, and stop and remain there, unless otherwise directed by a law-enforcement officer, until the emergency vehicle has passed. This provision shall not relieve the driver of any such vehicle to which the right-of-way is to be yielded of the duty to drive with due regard for the safety of all persons using the highway, nor shall it protect the driver of any such vehicle from the consequences of an arbitrary exercise of such right-of-way.