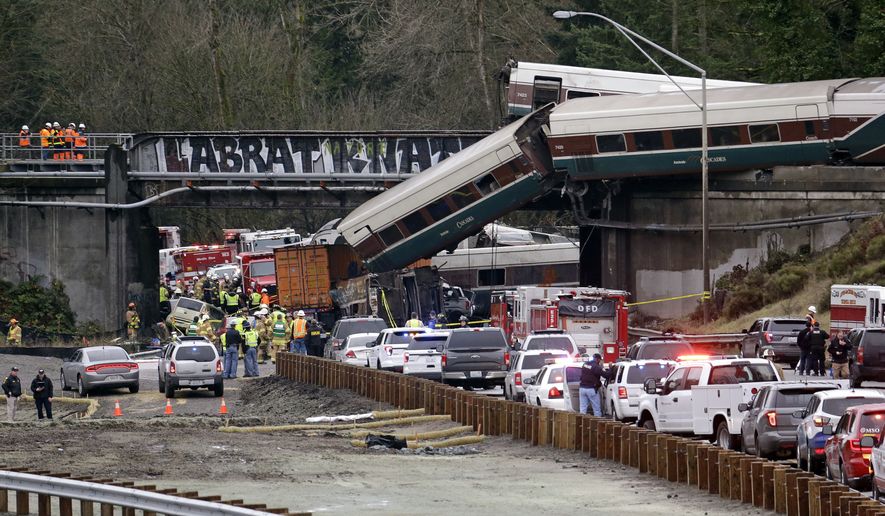 Former Governor Rell said it best, "At the end of the day the goal is simple: safety and security." Yet the rush to launch service on a new, faster Amtrak route near Seattle is proof that Amtrak as well as others involved did not put the safety and security of passengers first.  None of the critical speed-control technology that could have prevented a derailment was active before the train set off on its maiden voyage.  Work to install the sophisticated, GPS-based technology known as positive train control wasn't expected to be completed until next spring on the newly opened 15-mile (24-kilometer) span where the train derailed.
As Virginia railroad injury FELA lawyers, we know that Amtrak and other railroads have too often shirked necessary safety improvements, due to budgetary concerns.  In this case, the extra speed of the new train routes allowed Amtrak to add two extra round trips per day. By failing to implement positive train control, that is an automated braking system,  Amtrak cost three people their lives and nearly a hundred other people to suffer terrible injuries. 
The many 911 calls received during the train derailment disaster highlight the wide range of injuries that victim's suffered.
"My abdomen hurts really bad. I don't feel good," said a crying woman identified as Angela who was bleeding from her head and wailed in panic each time she couldn't find an answer to a dispatcher's questions. "I don't know how old I am off the top of my head. I'm sorry!"
Angela begged for help and ordered her bleeding son to lie still because he had neck and back pain. He took a hit to his face. They got slammed into a table. She couldn't find her shoes.
"Everybody's getting off but I'm afraid to move my son," Angela said.
Our railroad accident attorneys have helped injured victims and those killed in railroad derailments in South Carolina, North Carolina, Virginia and beyond, and if you or a family member suffer an injury involving a railroad, contact one of our experienced railroad attorneys for a free confidential consultation.
RELATED CONTENT
·       When Sleep Apnea Can Lead to a Train Crash
·       Virginia Train Accident Injury Lawyers: Prevention Tips For Drivers And Pedestrians
·       What Are a Victim's Legal Options if Injured in a Train Crash?