Whether it was a railroad accident or disease, a derailment, or a railroad crossing accident, one of these events may be the reason you are searching on our railroad accident info page. If you or a loved one was seriously injured in a railroad accident in Virginia Beach, Norfolk, Portsmouth, or another location in Virginia or beyond, we are here to help. This page was created to help those suffering after a railroad accident, whether you were hurt while working at the rail yard or you developed an occupational disease such as mesothelioma, COPD, or another form of cancer.
Leaders in Railroad Injury Law
Firm partner Richard N. Shapiro has twice served as Chair of the Railroad Law Section of nation's largest trial lawyers association, specifically the American Association for Justice. In addition, Rick is the co-author of a legal treatise on railroad law titled, Railroad Health and Safety; a Litigators Guide. Both Rick and Randy Appleton are recognized as national authorities on railroad worker injury law possessing in-depth knowledge of the FELA statute. In fact, both Rick and Randy possess more than 50 years of combined legal experience to each railroad injury or railroad disease case. Both attorneys have handled hundreds of railroad injury cases throughout the eastern United States and achieved results for numerous clients.
Our Virginia railroad accident injury lawyers offer two downloadable legal guides focused on railroad worker injury law. We can send one, or both, of these guides in PDF format to your e-mail inbox.
The first guide focuses on the common tricks and tactics used by railroad claims adjusters to try and reduce or deny an injured rail worker's claim.
The second guide focuses on the unique legal rights available to injured rail workers, including the rights available under the Federal Employers Liability Act.
Sample of Our Virginia Beach Personal Injury Law Firm's Railroad Accident Case Results 
Railroad Worker Injury/FELA Information
Our law firm also publishes information on a site dedicated exclusively to railroad accident and FELA law.  If you're curious to know what types of cases we've handled, our lawyers are seasoned in these, and many other facets of railroad injury law:
It has been our privilege to represent trainmen, brakeman/conductors, engineers, carmen, signalmen, machinists, maintenance-of-way-workers, victims of railroad derailments and crossing collisions, as well as their families and friends on railroad cases or even injury cases unrelated to the rail industry. As a result, our firm is well known to thousands of railroad workers and fellow injury attorneys throughout the eastern region of the United States as a highly qualified law firm in the area of railroad injury law.
Common Types of Railroad Accidents
Railroad workers can sustain injuries in a wide variety of ways. This can include injuries that occur as a result of a train collision, derailment, or explosion. However, railroad worker injuries can also occur in the same ways that other types of work injuries occur, including slip and fall incidents, objects falling and striking a worker, getting caught in between objects, etc.
Some of the most common causes of railroad worker injuries include the following:
Improper training of workers
Defective equipment
Trains moving too quickly
Unsafe working conditions
Poor lighting
Improper procedures
Operator error
Failure to maintain equipment
Exposure to toxic chemicals or substances
Injuries Sustained by Railroad Workers
Injured railroad workers can sustain a wide range of injuries as a result of workplace hazards or exposure. In some cases, these injuries are traumatic in nature, including the following:
Lacerations or puncture wounds
Crush injuries or amputations
Spinal cord trauma with paralysis
Traumatic brain injuries
Open head wounds
Broken or dislocated bones
Burn injuries
Occupational Diseases and Cancers
We also know that railroad worker injuries and illnesses can occur as a result of exposure to unsafe elements as well as repetitive motions. These injuries can include:
Carpal tunnel syndrome
Repetitive stress injuries
Nerve damage
Lung cancers
Mesothelioma
Respiratory illnesses
Cardiovascular diseases
Joint injuries
A major issue in securing compensation for occupational diseases and occupational cancers is proving the illness arose as a result of workplace exposure or activities. Often, railroad workers do not receive a diagnosis for these injuries until long after they have been on the job or even after retirement. The railroad and their insurance carriers will likely try to pinpoint the occupational disease or cancer to another cause.
FELA Claims in Virginia
Injured railroad workers secure compensation through the Federal Employers' Liability Act (FELA), not a traditional workers' compensation system. In most work injury situations, the employee can receive compensation regardless of who caused the injury. However, with a Virginia FELA claim, injured workers have to show that the railroad was negligent in some way before they can recover compensation for their losses.
Attorneys Possess Immense Experience in Railroad Worker Injury Law
Richard Shapiro, one of our firm FELA attorneys is the co-author of "Railroad Health & Safety- A Litigator's Guide," one of leading treatises on railroad injury law, found in the nation's law libraries (72 Am. Jur. Trials 1). Furthermore, Rick has been named to the "Best Lawyers In America" publication (Railroad Law; since 2010). Also, Rick served as an officer and Chair of the American Association for Justice Railroad Section, a group of some of the nation's best FELA and railroad crossing accident attorneys.
Fellow firm attorney, Randy Appleton, has over 25 years of railroad injury litigation experience, including trials in numerous states. Randy is recognized as a Virginia "Super Lawyer" in Law & Politics Magazine (since '11) and is listed as a "Best Lawyer" for personal injury law (since '10).
Firm Supports the Railroad Community
We are committed to railroad workers and this includes previous charitable contributions to the Yardlimits Fallen Brother Fund.
Our firm has also been proud to help families harmed by railroad companies' neglect and wrongdoing at grade crossings in Virginia, and beyond. If you or a loved one was hurt or killed in a car or truck hit by a train, contact our firm. We will fight to hold the railroad responsible for bad corporate decisions to skimp on safety for motorists crossing the rail tracks.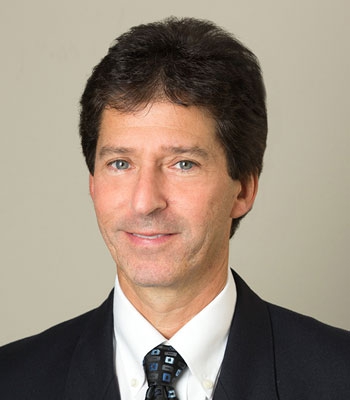 Personal Injury, Car Accidents & Wrongful Death Lawyer Serving Va Beach, Norfolk, Chesapeake & all of Virginia
---
For additional info, you can read our Virginia railroad accident injury blog.